October Workshop: Train & Recover Like an Olympian
September 23, 2016 9:22 pm / Category: Wellness Workshop

Train & Recover Like an Olympian

Lessons from the 2016 Rio Olympic Games
[framedbox][one_third]
When
Wednesday, October 19
7 – 8:30 PM
[/one_third][one_third]
Where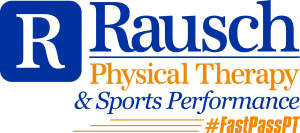 28202 Cabot Rd. Suite 150
Laguna Niguel, CA 92677
[/one_third][one_third_last]
Cost
$15 per person
[button link="https://clients.mindbodyonline.com/classic/ws?studioid=18756&stype=-106&sView=day&date=10/19/16″ size="small" color="blue" align="center" target="_blank" ]SIGN UP NOW[/button]
[/one_third_last][/framedbox]
Every four years, people around the world tune in to the Summer Olympics to cheer on their country and marvel at jaw-dropping feats of athleticism. Between the interest in #RoadtoRio stories and the constant media coverage of those purple spots, it's clear us mere mortals are obsessed with learning about Olympians and how they're able to do what they do.
At the October Wellness Workshop, Kathy Flippin, owner of Dynamic Touch Massage and massage therapist to Team USA Swimming, will give participants a behind-the-scenes look at the Olympic Games and reveal what she learned while helping the likes of Michael Phelps, Katie Ledecky and the entire historic USA Swimming team recover in Rio.
Topics include:
A behind-the-scenes look at the Rio Olympics
Harnessing the mindset of an Olympic athlete
"The Peak, the Taper, and the Secret Sauce": Cupping and other "weird" recovery methods that helped USA Swimming win 33 medals
How you can train and recover like an Olympian

So whether your goal is to PR at your next race or Tokyo 2020, here's your chance to learn what it takes to take home the gold!
 [button link="https://clients.mindbodyonline.com/classic/ws?studioid=18756&stype=-106&sView=day&date=10/19/16″ size="small" color="blue" align="center" target="_blank" ]SIGN UP NOW[/button]