Mount Whitney is the highest peak in the lower 48  boasting nearly 15,000 feet in elevation, and second only to Mount McKinley in Alaska. Starting from the Whitney Portal, the hike is 10.7 miles to the summit. I recently had the opportunity to hike Mount Whitney, and it was an amazing experience. If you ever get the chance, do it! The beauty of the mountain is unreal, and the physical and mental challenges are unlike anything I have ever experienced.
Here are four tried and true tips for my fellow adventurers who are interested in hiking Mount Whitney:
Get an early start. It's recommended that hikers reach the summit by noon, so we started at 3 a.m. Early, I know, but I'd suggest the same start time to other hikers; it gives you time for rest breaks, puts you ahead of the crowds (trail congestion increases as the time gets later), helps you avoid bad weather on the summit, and gets you back down the mountain before nightfall.

Bring water. 4-5 liters should be plenty, but water-needs depend on body size and fitness level.

Find the right equipment. Hiking poles: absolute must. Hiking boots? A bit too much; a good pair of trail shoes did the trick for me. Also, I did this hike in July, so while I wore hiking pants, next time I'd just wear running tights. Layers are the key to comfort—tank top, long-sleeve shirt, jacket. Weather conditions vary depending on the time of year, which will effect your footwear and clothing choices. Ultimately, wear what you're accustomed to hiking in.
*I suggest doing a few training hikes in the gear you're planning on wearing; that's how I discovered the boots I'd planned on wearing were actually a horrible choice and avoided sore toes and blisters.*

Last and most importantly: altitude sickness is REAL. Unfortunately, I wasn't able to go as far as I wanted to  because I started experiencing symptoms of altitude sickness—a very real and dangerous thing when hiking at high-altitude.
The Deadly Truth About Altitude Sickness
There are two primary forms of altitude sickness: high-altitude pulmonary edema (HAPE) and high-altitude cerebral edema (HACE). HAPE is fluid accumulation in the lungs, while HACE is fluid accumulation in the brain; both can lead to a coma or death.
HAPE causes the obvious symptom of breathlessness (both with exercise and when at rest.) It can be deadly, especially when the breathlessness progresses to include elevated body temperature and coughing. HAPE has a high mortality rate in the absence of adequate emergency treatment.
HACE causes headache, dizziness, confusion and clumsiness. Drowsiness and loss of consciousness are major indications that HACE has reached a deadly level.
Often, these two conditions occur simultaneously, and again, this is very serious. Once symptoms start, they will progressively worsen and eventually lead to a coma or death. Immediate descent is the first course of action. Supplemental oxygen can be helpful in relieving symptoms and will essentially buy time.

How to Prevent Altitude Sickness
A prescription drug for altitude sickness does exist Acetazolamide (brand name Diamox.) The active ingredient is Dexamethasone, which prevents swelling in the brain and subsequently reduces symptoms. It is recommended that Diamox be taken several days prior to being at altitude as the side effects can be equally as bad and as deadly as the altitude sickness itself.
HACE occurs when your body fails to acclimatize while ascending to a high altitude; to prevent this, ascend slowly to allow the body more time to get used to the altitude. On the other hand, HAPE is difficult to prevent, as we don't really know what makes some people more susceptible to it than others. Those with sleep apnea should be cautious, as should people who have experienced HAPE before.
Acute altitude sickness and all, it was an amazing trip. I would have saved myself the altitude sickness by training on Hypoxico Altitude Simulation System at the Performance Lab, which is something I will definitely do next time because we are already planning on going back.
[framedbox]Additional Links:
---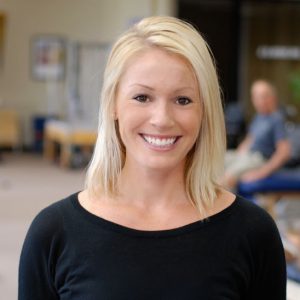 Jessica Snyder (PT, DPT, ATC, CSCS) received her Doctor of Physical Therapy degree at the University of St Augustine for Health Sciences – with an emphasis on orthopedics, movement science, and manual therapy. Jessica started her career as a Certified Athletic Trainer working with high school, college and professional athletes. She is also a Certified Strength and Conditioning Specialist (enhancing her ability to build custom strength, stability and performance-centered rehabilitation and return-to-sport programs) and Certified Natural Running Coach. Being a runner herself, Jessica specializes in running-related injuries, including the entire lower extremity. She is also passionate about treating headaches and neck/shoulder pain.