Scrumptious Smoothie Recipes
April 2, 2022 3:25 pm / Category: Laguna Niguel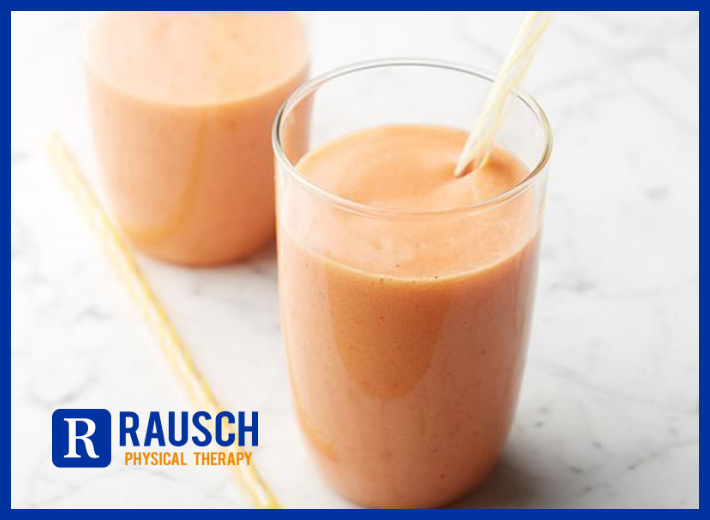 What comes to your mind when you think of a healthy snack? You probably thought of fruits, yogurt, and cereal bars, right? So it's time for you to try something new. Smoothies are refreshing, easy to prepare, versatile, and nutritious. Check out Dr. Danielle's secret smoothie recipes to inspire your next break.
By: Dr. Danielle Fleming
In my opinion, any time is a perfect time to whip up some smoothies (or bowls) for a cooling delicious meal, snack, or dessert.
Smoothies are great in many ways. Yes, they can be cool and refreshing (although I've been known to eat them in winter months, too), and they are extremely versatile. You can throw whatever you want in a blender, really! Smoothies can also be helpful for sneaking in plenty of fruits and vegetables and protein, and for gaining or losing weight depending on how you prepare them! They are also easy to meal prep, they're portable, and they may be easier on your digestive system vs. solid foods. Frozen fruits and veggies are great, and affordable options for your smoothies!
As I mentioned, feel free to experiment with your smoothie recipes! The ones I have here are just some frameworks for ones I like! I also like to add protein powder to my smoothies (some of my favorites are Nuzest. Truvani, and Orgain).
Keep in mind, to keep the sugars (carbs) from fruits in check, balance with veggies! You can of course do all veggie smoothies, too!
Acerola Cherry & Peach

1 frozen acerola cherry puree packet (can be found at grocery stores like Trader Joe's)

1 cup frozen peaches

½ frozen banana (frozen into coins is easier to blend, or fresh + ice cubes)

1 cup frozen riced cauliflower

1 scoop protein powder (I like vanilla)

1 tablespoon flaxseed

Liquid (plant milk, water, etc.) as needed for consistency

Berry Berry Green

1 cup frozen blueberries

1 frozen acai puree packet (or sub with 1 cup frozen raspberries)

½ cup frozen blackberries

Big handful(s) of dark greens like kale or spinach

1 scoop of protein powder

1 tablespoon chia seeds

Liquid as needed for consistency

Sunny Orange

1 frozen orange (peel, dice, freeze)

1 cup frozen papaya (peel, dice, freeze)

½ cup frozen pineapple

1-2 cups frozen riced cauliflower

½ cup frozen sweet potato (steamed, diced, frozen)

1 tablespoon hemp seeds

Liquid as needed for consistency

Veg'd Out

Handful spinach (can be chopped, frozen, or fresh)

Handful kale (can be chopped, frozen, or fresh)

1 teaspoon green spirulina

1 cup frozen cucumber

1 cup frozen cauliflower

A scoop of protein powder

1 tablespoon nut butter (choose raw versions — I like almond butter or Sunbutter)

Liquid as needed for consistency

*If you want some fruit, green apple, banana, or pineapple would go well!
For all of these, just throw in a blender and blast until smooth! 
Comment on some of your favorite smoothie experiments!
Disclaimer — All the information that you find on our blogs and social media pages is for informational purposes only and is not intended to be used as your personal professional diagnosis, or treatment. Come and see us for your excellent, personalized care! https://rauschpt.net/
---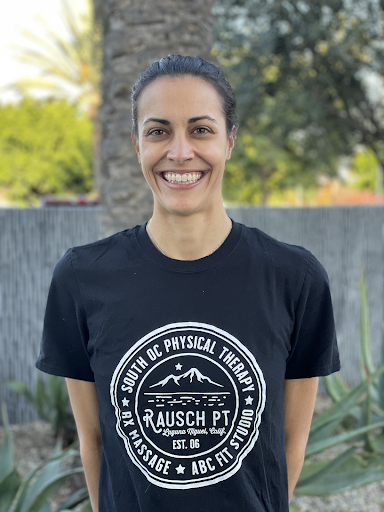 Dr. Danielle Fleming, PT, DPT, CSCS, Pn1
daniellef@rauschpt.net 
Dr. Danielle, our "Wellness PT" is a certified nutrition and wellness coach, and promotes a holistic approach to health. Let's talk! We are here to help. Give us a call at (949) 276-5401 for a complimentary consultation. We would love to meet you.
There's no prescription needed from a doctor to see us, but we will communicate your progress and treatment to your doctor — if you'd like us too!