Pack Physical Therapy is closed to due county-wide business closures to assist in preventing the spread of COVID-19 until March 31st
March 18, 2020 5:27 pm / Category: Dana Point , Uncategorized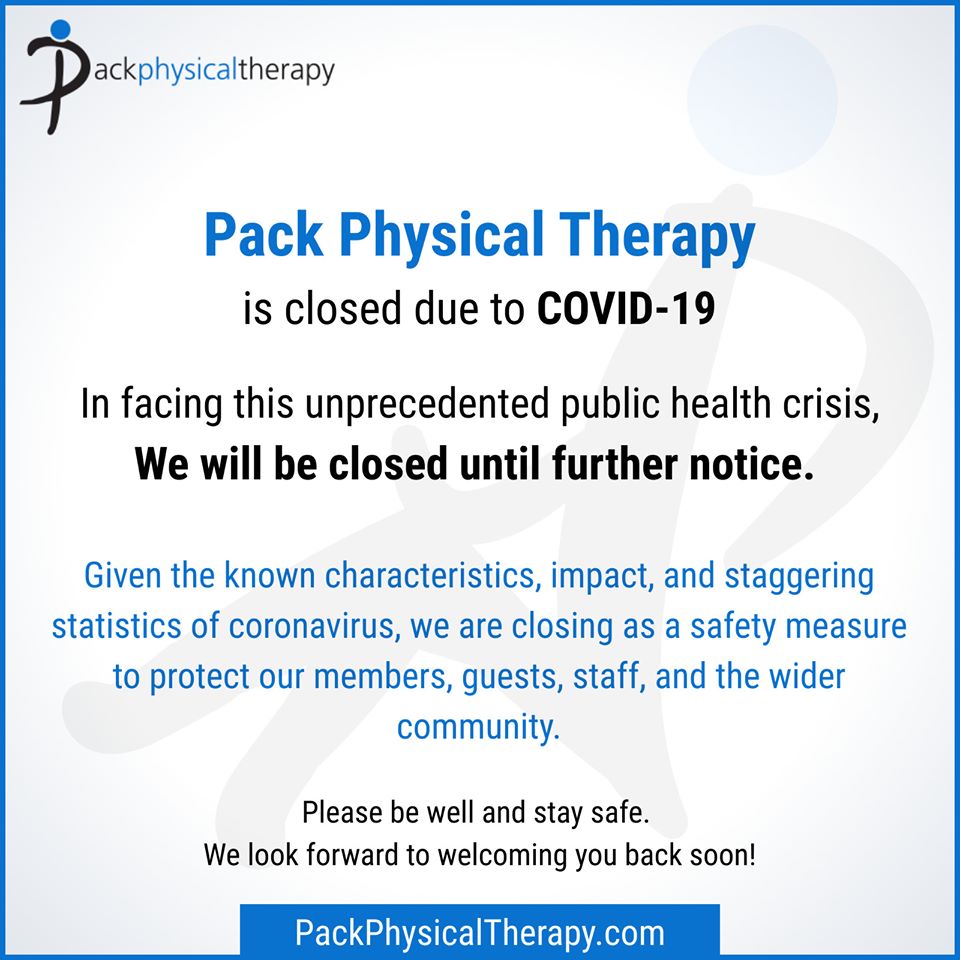 🔴 Please be advised that Pack Physical Therapy will be closed, effective immediately.
➡️We will be closed until March 31st and re-evaluate. If we can help with at-home care or exercises, or answer any questions, please call us at (949) 443-0713. If you need to see us, let us know and the moment we open we will get you on the schedule and ready to go!
📉📉📉 We urge everyone to continue taking all recommended precautions in their personal lives to safeguard their health and that of others. This pandemic will call on each of us to do our part to contain its reach.
These are historic times, and we feel profound gratitude for this community and what it represents. Follow us here for news and updates. We look forward to welcoming you all back soon!
---
If you find yourself in discomfort or think you could benefit from a personalized exercise plan, talk to a Physical Therapist.
Let's talk! We are here to help. Give us a call for a complimentary assessment.
Did you know there's no prescription needed from a doctor to see us?
(949) 443-0713