March Wellness Workshop: Nutrition for Endurance Athletes
February 23, 2016 7:17 pm / Category: Events , Wellness Workshop

Fueling Fitness: Nutrition for Endurance Athletes

[framedbox][one_third]
When
Wednesday, March 16
7 – 8:30 PM
[/one_third][one_third]
Where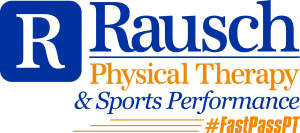 28202 Cabot Rd. Suite 150
Laguna Niguel, CA 92677
[/one_third][one_third_last]
Cost
$20 per person
[button link="https://clients.mindbodyonline.com/classic/ws?studioid=18756&stype=-106&sView=day&date=03/16/16″ size="small" color="blue" align="center" target="_blank" ]SIGN UP NOW[/button]
[/one_third_last][/framedbox]
The first Wellness Wednesday Workshop of 2016 features speaker Kristin Hirahatake, a registered dietitian and accomplished runner/triathlete. Kristin will discuss the fundamentals of sports nutrition with an emphasis on diet quality for endurance athletes. Learn how to determine your individual nutrition needs and optimize your diet to better support your training and active lifestyle.
Participants will:
Hear in-depth explanations about the science behind nutrition from Kristin Hirahatake, MS, RD
Learn how to calculate your estimated macronutrient needs and identify healthy, nutrient-rich foods to propel your training and wellness
Receive step-by-step instruction and take-home guides on how to create balanced and appropriately portioned meals
Topics include:
Importance of diet quality for endurance athletes
What to eat, when to eat, and how much to eat
Training and race-specific hydration and nutrition strategies
Portion control, meal planning and weight management for athletes

Come join us for a night of interactive learning where you will learn that you are what you eat!
 [button link="https://clients.mindbodyonline.com/classic/ws?studioid=18756&stype=-106&sView=day&date=03/16/16″ size="small" color="blue" align="center" target="_blank" ]SIGN UP NOW[/button]