Your Prescription to Wellness in 2017
December 30, 2016 2:50 am / Category: Wellness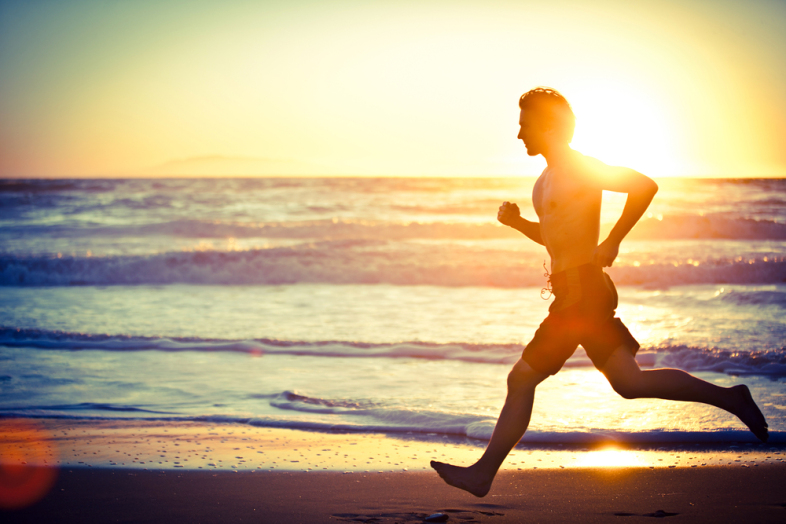 In the past, physical therapy has primarily been a field of reactive treatment for an issue, a way to get you back to good health. But is that really the best way to take care of your well-being? Kevin Rausch, President and Owner of Rausch Physical Therapy & Sports Performance, shares his new vision for the future of PT to better serve YOUR health and wellness.

BY KEVIN RAUSCH, PT, PRESIDENT OF RAUSCH PHYSICAL THERAPY


During Christmas dinner this year, I overheard my son ask his uncle (my baby brother, the L.A. firefighter,) "How do you put out a fire?" My brother quipped back, "You just put the wet stuff on the red stuff!" Being eight, my son smiled and ran off, satisfied with his uncle's answer—but I wasn't.
In my humble opinion, the best way to stop a fire is to never let it start in the first place.

The Past
From IT band syndrome to shoulder surgeries and all sorts of aches, pains and strains in between, our physical therapists have been successfully "putting out fires" that threaten our patients' well-being for the past 10 years now. Our clinic's focus on manual therapy combined with the latest-and-greatest rehabilitation technology has been the key to helping thousands of people recover from traumatic and chronic injuries. We've helped IRONMAN athletes rehab after muscle tears, fixed marathon runners' form to combat knee pain, and corrected "armchair athletes" posture to beat the 9-to-5 grind. Whoever you are, our mission has always been to get you better, faster, so you can get back to doing what you love.
But with the passing of Rausch PT's 10th anniversary this year, I've been thinking about our next 10 years and how we can continue to revolutionize the field of physical therapy to better care for our patients' health and wellness. No doubt, we're very good at getting you better after an injury, but considering the current state of our healthcare system, I've come to believe that this traditional way of dealing with injuries is outdated. We've just been putting wet stuff on the red stuff.

Prevention, Not Reaction
To better illustrate my point, let's compare the different approaches of these two athletes:
[one_half][framedbox]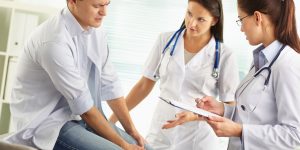 John is getting ready to race his first triathlon, so he puts all his time and energy into his strenuous training schedule. But after a month of tough training, he suffers a fracture. So, he hobbles into urgent care to be seen by a doctor who has never run a mile in his life. He takes one look at John and sends him off to get an X-Ray. After the results get back, he's off to see an orthopedic surgeon, who also has never raced in her life, to schedule his surgery. Finally, six weeks after John's injury, he finds himself in physical therapy. SIX WEEKS LATER, and it's the first time someone's put their hands on him to work out the tissue injuries, stretch out the tightness, and strengthen the weakness so he can begin to heal. If John works hard in PT (and if his health insurance company doesn't limit his visits—which is a big "if") he'll make a full recovery in a few months. But, unfortunately for John, race day has long come and gone.[/framedbox][/one_half]
[one_half_last][framedbox]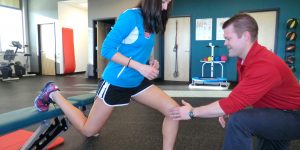 Jane is also getting ready to race her first triathlon, but her first step is to go get a run form analysis done by her physical therapist, an expert in biomechanics. He fixes a few issues with her gait, then clears her to start her training program. Jane schedules in physical therapy every other week for muscle maintenance and recovery, and when she starts to feel a slight pain in her foot she immediately makes a PT appointment. Her physical therapist spends a little more hands-on time with Jane and has her train on the AlterG® Anti-Gravity Treadmill® for a week until she's back to 100 percent. Jane's race ready on the day of her triathlon and is all smiles across the finish line.[/framedbox][/one_half_last]
Now, wouldn't you agree that the more effective way of dealing with the "fire" (in this case, an overuse injury) is Jane's approach: preventing it? I think so, professional athletes think so, and I believe that YOU should, too.
It's time to stop settling for less because healthcare companies have made you think there's no other way. Instead, surround yourself with a team that's always in your corner, that works hard for you, cares about and improves your wellness, builds your fitness, and supports your goals, whatever they may be.

Our Future
I am proud to say that for the past year, our team here at Rausch PT has been hard at work figuring out better ways to face fires before they can flare out of control; something that gives you a chance to act before it's too late; a way to take care of yourself, better than ever before.
In 2017, you'll see the launch of our Rx Wellness Membership Program, and like it's name suggests, it's been carefully designed with your overall wellness and health in mind. From physical therapy and massage to fitness, nutrition, and so much more, this membership is a holistic option to not only help you get healthy, but stay healthy. It's your prescription for wellness.
Of course, Rausch PT will always be here for you on your road to recovery after unavoidable injuries and surgery; it's what we do best. We're just ready to take our role as care provider one step further to wellness coordinator. After all, YOU is what it's all about, and if we can keep you healthy, then you can battle everything life throws your way, in 2017 and beyond.
We've already built a specialized team for you here at Rausch PT, all you have to do is join us.

To Your Health,
---
As the president and founder of Rausch Physical Therapy & Sports Performance, Kevin Rausch, PT, MPT takes great pride in the care of every single patient he treats. Kevin specializes in sacroiliac joint dysfunctions, running and cycling injuries, and return-to-sport planning for athletes. Since the first day he opened his clinic in 2006, Kevin has strived to provide the best in care, service and technology so as to strengthen his patients' total body health and get them back to doing what they love.