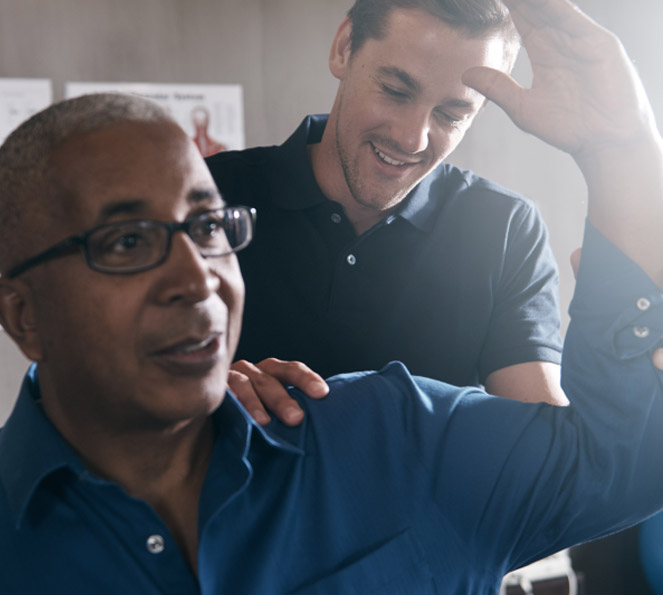 PT for Pain Relief
Are you listening to your body?
One of the most common misconceptions about physical therapy is that you need to have surgery or a significant injury in order to participate. Not so! This could not be further from the truth!
One of our primary missions at Physical Therapy is to promote and practice preventative care.
Many of the musculoskeletal injuries that are treated at our clinic are preventable and present with warning signs (usually in the form of pain or dysfunction) that can be identified by a doctor of physical therapy.
Are you listening to your body?
If you are experiencing pain or discomfort during or after any activity, it is likely your body is trying to warn you of impending tissue damage. These may be symptoms you are experiencing at work, during recreational activity or even just daily tasks.
This is the perfect time to be evaluated by a physical therapist who can help you avoid further injury. Often times there is a simple fix. You may need a postural correction, a body mechanics adjustment, a manual therapy applied or a home stretching program.
Are you a runner who is fighting a nagging injury?
Have you been losing your balance and are worried that you may experience an injury due to a fall?
Have you noticed back and neck pain while sitting at your desk at work?
Are you noticing shoulder pain when reaching overhead and putting on your coat?
Twinges in your knees or back when you lift your child?
Our Physical Therapists can help with all of these kinds of concerns with personalized programs that will save you time, money, and PAIN in the long run.
Worried about a physician referral or insurance coverage? Not necessary! Direct Acces gives you access to physical therapy care without a physician referral and is covered by the majority of insurance plans.
What can we help you with? Get in touch with us before your pain turns into an injury.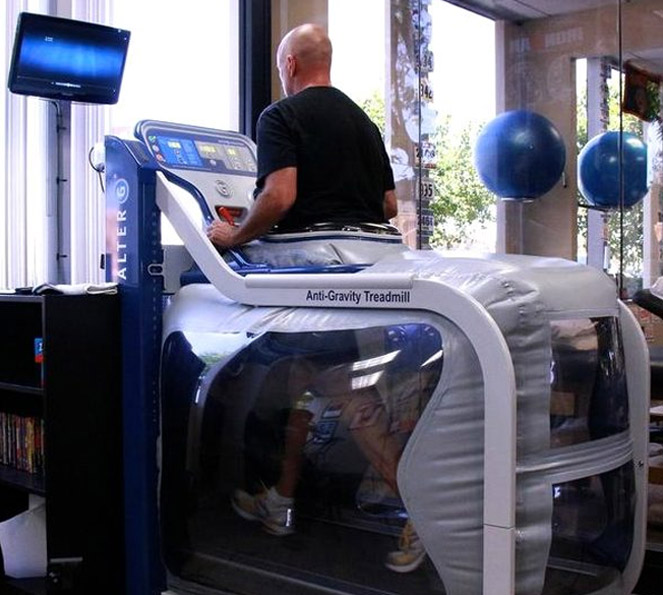 What We Provide

Our Services

We specialize in taking patients from injury to recovery to peak performance!
Strength, Mobility, Function, Life. We are your caring team.
Rausch teams in action & success stories!
Serving Orange County
At Rausch PT, everyone from our friendly front office staff to our dedicated aides is here to cheer you on and help you achieve your goals. We strive to give you the best experience possible every time you come see us, which is why your personal Rausch physical therapists will be by your side throughout your entire treatment.
Testimonials
I had the best 4 month experience I could've asked for. Since day one, the team took beautiful care of me with great attentiveness and professionalism. My PT, Clay, went above and beyond for me to recover and get back to 100%, nothing less. He was educative, took his time, and was always very intentional with my weekly progressions. His assistant, Brisa, was always so sweet and encouraging. I always looked forward to working with her.
I enjoyed being in the environment the Rausch PT team created. Everyone is so friendly and inviting, and you can tell they truly enjoy working with one another. Leaving is bittersweet and I'm forever grateful for the care I received there.
I have nothing but praise for Dr. Marissa Dannaway. After months of discomfort and frustration, I was diagnosed with Pelvic Floor issues and referred to Rausch PT. Internal Therapy can be awkward and uncomfortable, but Marissa's abilities as a doctor are outstanding. Dr. Marissa is very intelligent, attentive, and professional. She is a gifted communicator and will genuinely listen to your concerns. I had resigned myself to the fact that my condition would be something I would live with the rest of my life; but after a couple months working with Dr. Marissa, my condition has greatly improved along with my quality of life.
In short, if you're having Pelvic Floor issues, I highly recommend Dr. Marissa as she can provide you success and has expert bedside manner. Be sure you listen to her and follow through with her program.
I'm so grateful that my OBGYN referred me here. After having a baby and a traumatic birth experience, my pelvic floor was too tight to resume normal activities. It caused me a lot of pain and anxiety and I feared my marriage would suffer, even though my husband was supportive and understanding. I'm thrilled to say that after about two months of internal therapy with Marena, the pain is gone and I finally feel like myself again.
Marena has a great bedside manor and makes you feel very comfortable and relaxed during the sessions. I'm forever grateful for her!
Aliso Viejo, CA
Nichole C.
Jennifer Carman PT – is a brilliant therapist who knows her trade through and through but can think out of the box at a drop of a hat. She has helped both of my parents (age early 80s) through some rough rehab, always with a smile on her face. And she has always put a smile on their faces which is immeasurably important. Her years of experience, her wonderful attitude, and her all around brilliance makes it easy to write this review.
And everyone at the office is cut from the same cloth as Jennifer! A total pleasure!
Sincerely,
The Choksey's
Los Angeles, CA
Rachel m.
I've just completed my prescribed sessions with Rausch Physical Therapy in Dana Point. I can't say enough about the excellent care I received. Dr Ruth was my lead therapist. She prescribed a protocol that took me from barely able to raise my arm due to a torn rotator cuff to, as of today, swimming free style with no pain. By the way I was on track for surgery which seems to no longer be necessary. Many thanks to Dr Ruth and all of the staff who worked so diligently with a lot of kindness care.
Lake Forest, CA
Mary Jane H.
Rausch PT the best of the best.
Milena is priceless and the team knows their stuff. They give you one on one attention. For a year I suffered with a torn Miniscus and floating cartilage which caused severe pain. I had surgery but had been dragging that leg for a year. I needed to learn how to walk and find my balance again. With a combination of specific stretches and balance techniques I am now walking normally and am pain free. There are no words to ever convey the gratitude I feel from the healing energy I got from everyone at Rausch. As happy as I am I finished PT I am sad to leave this healing place.
So thank you all for giving me back my mobility and my quality of life.
I have nothing but positive things to say about Rausch PT. Dr. Kristen is the best and truly listens to what your problem area may be and helps you back to recovery.
I'm impressed with Rausch! I see Dr. Camery Cano, and she is excellent! She really knows what she is doing and has been helping so much! She is also lovely to work with. She is friendly, kind and really cares about the people she works with. This is the best physical therapy experience I've ever had!
Laguna Beach, CA
Celeste D.
Dr. Rebecca has changed my life. I was suffering with horrible sciatica, hip and pelvic pain for 2 years. After 1 session with her and now a couple of weeks later, I have been pain free. I can sleep!
She is also very kind, gentle, and sweet. Amazing lady.
Redondo Beach, CA
Victoria J.
Best place to go for physical therapy, in Dana Point.  Clay was my therapist, he is excellent! Everyone there are friendly and very helpful.
Thank you all for everything.
Margie Job
Dana Point, CA