Patient Spotlight – Sam
October 13, 2020 3:47 pm / Category: Uncategorized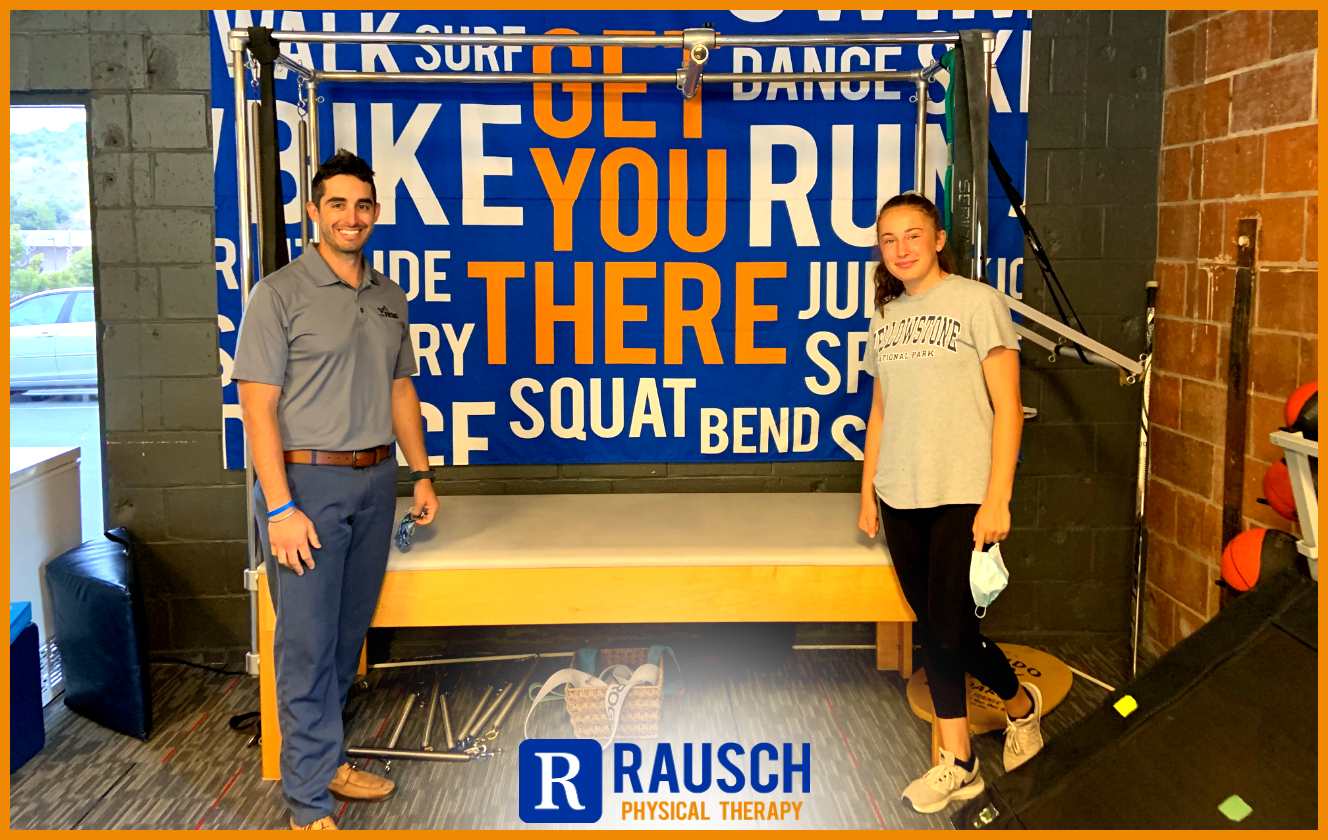 Sam started coming to Rausch PT for her rehab back in January of 2019 because she had just recently recovered from an L4 Pars fracture from playing softball. She hadn't been able to play softball for a while and was eager to get back at it.
Sam started her physical therapy by coming twice a week and working with Dr. Jonathan Meltzer in order to start strengthening and gaining mobility in her back. Within no time at all, she was feeling ten times better than she was before. The exercises and stretches that she did during her sessions with Jonathan helped her become as good as new, and now even better than she was before! Sam loved how Jonathan was able to implement softball drills into her therapy since it made it more engaging and better for when she started practicing again. She felt that everyone at Rausch were her cheerleaders and they continuously encouraged her to get better and better.
Sam can now play softball again as if she was never injured, and she actually found herself quite sad to be finishing up her treatment at Rausch PT. She felt the therapists had become her second family and they actually ended up encouraging her to do more with her free time since Covid-19. Because of this, Sam started a non-profit project called Letters of Love 19, where anyone can write virtual letters to healthcare professionals, thanking them for their work during these crazy and unprecedented times, and to nursing home staff and patients, sending them thoughts and prayers. Sam hasn't really been able to go out much during this pandemic, so she thought she would give herself, and others in the same situation as her, a little something to do. She wanted everyone to have the opportunity to write a letter, so she made everything virtual. All you have to do is email your letter to write.to.lettersoflove19@gmail.com, and Sam will handwrite and mail out the letters for you! It is quick, safe, and easy, and will make someone's day. In such scary times, it is important to spread love and not hate, so her goal is to spread love one letter at a time.
---

Dr. Jonathan Meltzer
Let's talk! We are here to help. Give us a call for a complimentary consultation. We would love to meet you.
Did you know there's no prescription needed from a doctor to see us – but we will communicate your progress and treatment to your doctor if you'd like us too!
(949) 276-5401

---
Disclaimer — All the information that you find on our blogs and social media pages is for informational purposes only and is not intended to be used as your personal professional diagnosis, or treatment. Come and see us for your excellent, personalized care! https://rauschpt.net/