Patient Spotlight – Louis Portillo
July 22, 2020 2:27 pm / Category: Client Spotlight

On July 7th, 2019 Louis Portillo suddenly could not move his left arm. Being a violinist and having just had a rehearsal the day before this was very frustrating for him. Louis was taken to the ER thinking it might be a stroke — which was ruled out. He then went to an orthopedic surgeon. Real severe pain had set in and he thought it might be a torn rotator cuff, but the MRI showed no damage. Then a nerve conduction test was done. Finally, after three weeks, the doctor came up with the diagnosis: Parsonage-Turner, a rare syndrome that eventually goes away maybe in 3 years. In order to prevent atrophy of the affected areas, physical therapy was recommended to Louis by his doctor.
Louis began his physical therapy at Rausch Physical Therapy in Laguna Niguel. At first, he could barely move his left arm at all and the pain continued, but his physical therapists at Rausch, initially Sean, and now Max (and their wonderful aides) had him do various stretching movements. As time went on, strengthening movements were used also. Some physical manipulation of the affected areas was also done in each session. In addition, Louis added therapeutic massages to his recovery plan, which were done at Rx Massage with Melissa. This coordinated progressive team effort that included our PT's at Rausch Physical Therapy and Massage Therapists at Rx Massage helped Louis get to where he needed to be.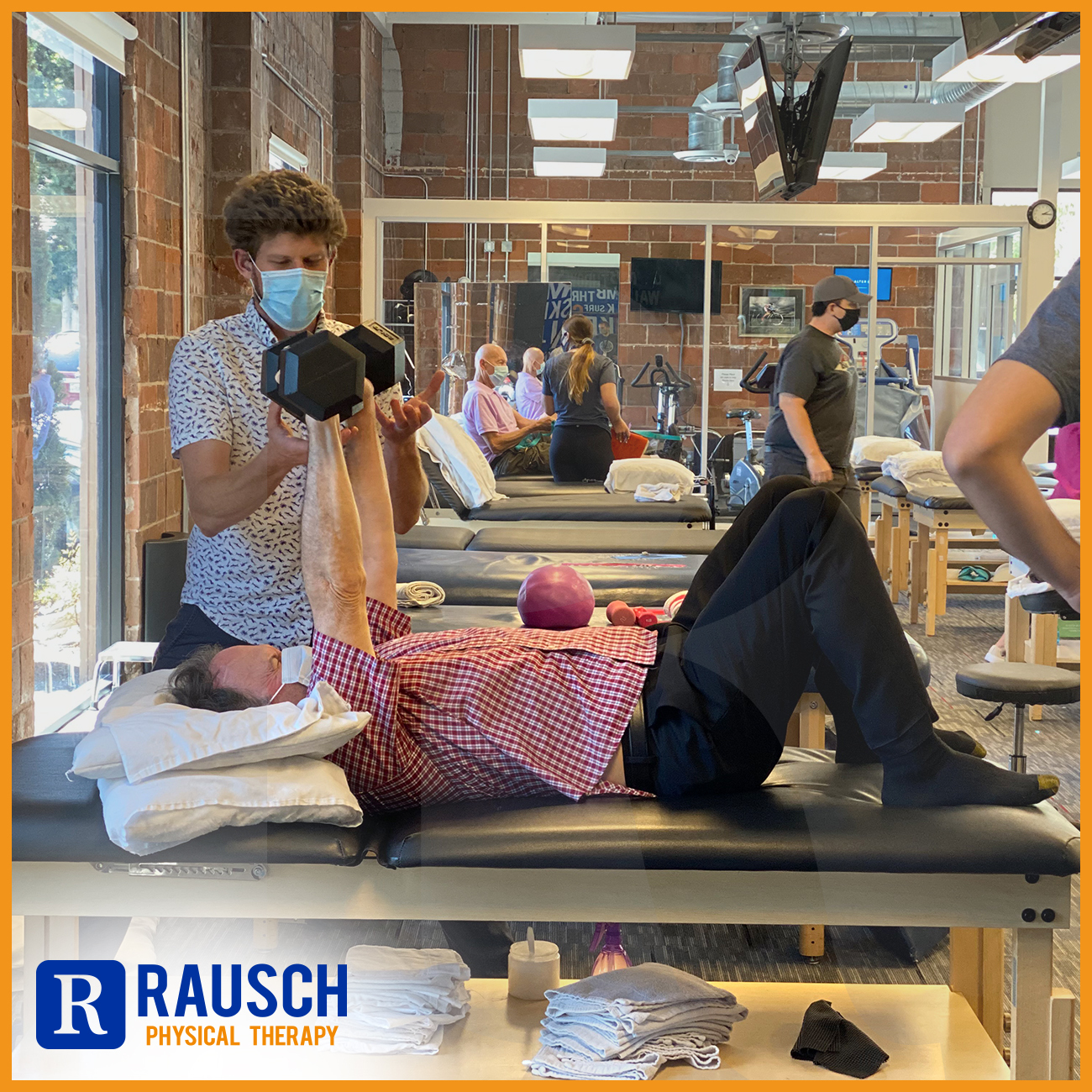 On October 30th, 2019 Louis started making attempts to play the violin again. He viewed it as a form of physical therapy. He would lay inclined in a chair with his left arm barely able to move. Although minimal, the movement still did occur, and since the fingers on his left hand were not affected this gave him some basis for hope.
The physical therapy at Rausch PT and the encouragement that he receives here have given Louis a rallying point of well-founded hope since after one year he has improved greatly. On July 15th, 2020, almost a year to date from when Louis first could not move his left arm, he had his first violin rehearsal.  This meant a lot to Louis, and he can't say enough about how big of a role Rausch has played in it.
---

Let's talk! We are here to help. Give us a call for a complimentary consultation. We would love to meet you.
Did you know there's no prescription needed from a doctor to see us – but we will communicate your progress and treatment to your doctor if you'd like us too!
(949) 276-5401
Disclaimer — All the information that you find on our blogs and social media pages is for informational purposes only and is not intended to be used as your personal professional diagnosis, or treatment. Come and see us for your excellent, personalized care! https://rauschpt.net/