A lesson in mental toughness from Russell Wilson
February 24, 2015 6:36 pm / Category: Uncategorized
I don't know Russell Wilson personally, but in my practice as a Professional Sport Psychologist for the past 33 years, I know a thing or two about what it takes to become a champion, about mental toughness and resilience to adversity, all of which Russell and the Seahawks displayed so beautifully in the NFC Championship game on Sunday.
Like NFL quarterbacks, all athletes have to deal with obstacles, challenges and setbacks.  Will they fold under such circumstances, believing that they cannot succeed and wait for the next opportunity to prove themselves?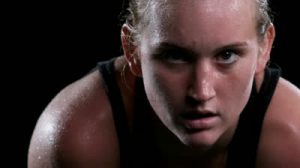 Or…like Russell Wilson, will they embrace the mindset of a champion, by maintaining supreme confidence in the face of adversity and bounce back from setbacks? Do you have a game plan on the back burner to deal with unforeseen setbacks in your sport? Do you have the confidence and mental toughness to be resilient in the face of adversity?
One important lesson to be learned from Russell Wilson is that we all have choices regarding how to assess a really devastating situation.  During the first half of his game against Green Bay, his performance was so poor that he had a zero quarterback rating, and he was playing the worst game of his NFL career. With his team down by a score of 16-0, one choice Russell had was to admit to himself that it wasn't his or the Seahawks' day, lose the belief that a victory was possible, and just try to get through the second half without more embarrassment.  In other words, play it safe, while expecting to lose.
But neither Russell Wilson nor the Seahawks think that way.  Even with only a few minutes left in the game, with his team still trailing by 12 points, he trusted his ability to bring victory to the Seahawks.  Mental toughness is the ability to sustain your intensity and bounce back, despite setbacks, adversity, and unexpected obstacles.  And that kind of mental toughness paid off.
Mental toughness skills include confidence building, resiliency, and developing an "identity statement" that an athlete can repeat, along with other positive affirmations each day.
An "identity statement" is a realistic reminder (no room for modesty here) of the real qualities you possess as an elite athlete and the vision you have of your future performance.  The purpose of such a statement is to enhance your self-esteem and confidence, especially when you begin to doubt yourself.  Here is an example:
"I am intelligent and I know my sport better than anyone on my team.  I have the greatest work ethic and I will eventually be an all-star."
Combining such a statement with relaxing breathing and visualizing past successes builds the mental toughness necessary for bouncing back from setbacks.  Certainly Russell Wilson, the Seattle Seahawks and the coaching all practice mental toughness and it really paid off big time in the NFC championship game!
---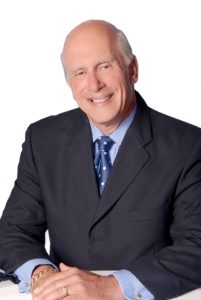 Jack N. Singer, Ph.D. is a licensed and certified Clinical/Sport Psychologist and Performance Success Coach, based in Mission Viejo, CA.  For more information and a FREE 15 minute consultation for all Rausch PT clients and family, contact Jack at 949-481-5660. www.drjacksinger.com