How to Prevent Throwing Injuries in Youth Baseball
February 24, 2015 8:40 am / Category: Uncategorized

Around the office, they call me "The Baseball Guy." My years of clinical treatment of ballplayers at Rausch Physical Therapy and Sports Performance, coupled with my interest in biomechanical research, has motivated me to find new ways to reverse the alarming increase in youth baseball arm injuries. In fact, for the past two years I have been developing injury prevention programs for southern Orange County baseball leagues to help protect our youth's elbows and shoulders.
And it looks like I am not the only one getting on base with this initiative. Major League Baseball and USA Baseball recently teamed up to launch their Pitch Smart program, which is designed to educate parents, coaches and young athletes about how to avoid overuse injuries. It includes information on pitching guidelines, injury risk factors, Tommy John surgery and more.
I have found that out of all the risk factors that can cause injury, the number one is pitching too much, both in a game and in any given year. New research is coming out every month about the correlation of throwing too much and arm injuries in little league athletes. Did you know:
If you pitch more than 100 innings in a year, whether little league, club or showcase, it will increase your risk of injury by 3.5x
If you pitch greater than 8 months in a year, it will increase risk of surgery by 5x
Kids should take off about 2-3 months of competitive pitching in a year and engage in other sports or active rest where they are still using their arms, just not in a pitching motion
We as medical professionals need to transfer this information to the public so that change can occur in the traditions and schedules of little league baseball. The Pitch Smart initiative proves to me—and hopefully to parents and coaches—how crucial injury awareness and prevention is. I want to take this information and use my skill to prevent, rehabilitate and treat the youth of little league baseball. At Rausch PT, we offer our Throw Right program, which is designed to improve throwing mechanics and decrease risk of injury by evaluating strength, balance and range of motion. It's a great way for throwing athletes of any age and experience to stay healthy and in the game for many, many years.
If you have any questions about throwing injury prevention or rehabilitation, please send me an email and I will be happy to answer them. For now, take care of those elbows and shoulders!
Sincerely, The Baseball Guy
Jonathan Meltzer, D.P.T.
---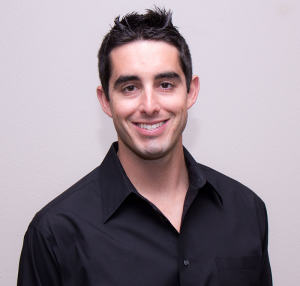 Jonathan Meltzer graduated from the University of Redlands with a bachelor of arts in biology and a minor in physical education. Following graduation, Jonathan discovered his passion for physical therapy while working as a Physical Therapy Aide. After graduating top of his class from Loma Linda University in 2012 with a Doctorate in Physical Therapy, Jonathan began his career at Rausch Physical Therapy and Sports Performance. Jonathan's goals are to identify limitations and treat his patients with the most recent and innovative techniques in order to maximize functional independence and obtain his patients' individual goals.