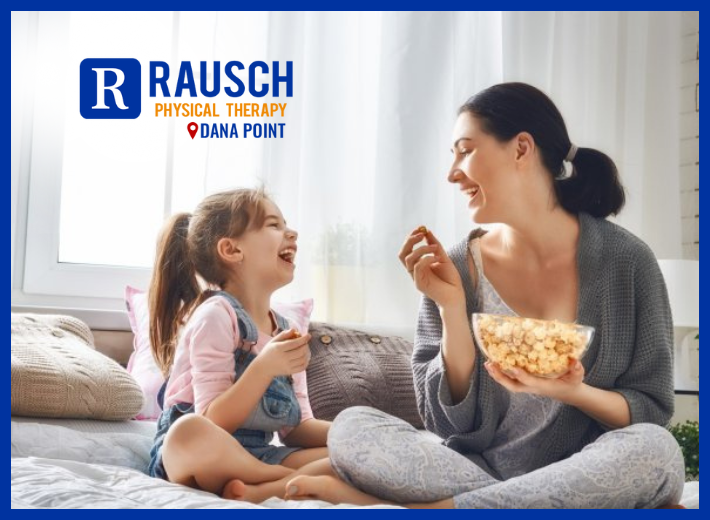 We wait the whole year to gather around the table with family and friends during the holidays. This moment should be fun and not spoiled by feeling guilt about your health and fitness. If you are looking for ways to align your holiday meal with your nutrition goals this year, rest assured we've got you, and read these tips below.
The holidays are a time where celebrations abound, many of which center around food — and for a good reason. Gathering for meals is a long-standing tradition and is ingrained in many cultures. It is a time when people strengthen family bonds and build community around the table.
Not surprisingly, creating a relaxing and enjoyable meal is an important part of the equation. Not only is a sense of belonging important to health, but research also indicates that eating for pleasure can play a part, too. But this doesn't mean you have to skip nutrition to meet those goals.
There are multiple ways to balance tantalizing and comforting flavors with your nutrition goals this holiday season. Below we provide you with nine tips for increasing the nutrition in your holiday meals this year without sacrificing taste.
Add Vitamin D-Rich Foods
During the colder months, when days are shorter, it can be challenging to get enough vitamin D, which your body makes from exposure to sunlight. Vitamin D is essential for strong bones, heart health, cancer prevention and may even help ward off colds and flu.
Adding foods rich in vitamin D may help you reach your daily intake recommendations. And some vitamin D-containing foods can easily be added to your holiday dishes. Look for ways to add mushrooms (especially maitake), fortified milk, fortified milk alternatives like soy milk or oat milk, and eggs.
Try More Veggies
Holiday meals are a fantastic opportunity to expand the range of vegetables on your table. Classic side dishes such as sweet potatoes, squash, and green beans are often served up according to traditional family recipes.
But look for opportunities to incorporate some additional vegetables into the menu. Adding new dishes or a more broad offering of vegetables at your next holiday meal is an easy way to increase nutrition.
Root vegetables are a popular choice, especially because they are in season and plentiful during the holidays. Roots are rich in complex carbohydrates, fiber, carotenoids, vitamin C, and more. Look for options like parsnips, beets, carrots, turnips, and rutabaga.
Leafy vegetables such as kale, spinach, and collard greens are another great option. They are still in season in some areas and are easily found in your grocery store. These leafy greens offer iron, calcium, potassium, and vitamin K.
Make Smart Switches
Heavy cream and butter are common ingredients in holiday meals, adding flavor and richness to many dishes. And while these foods have a place in a nutritious diet, you can make substitutions without compromising on flavor. Here are some potential switches you can make.
Broth: Make your mashed potatoes using some broth alongside your cream and butter.
Yogurt: Use plain yogurt in place of cream or sour cream to add a boost of calcium and protein in desserts, creamy sauces, dressings, mashed potatoes, some casseroles, and even butternut squash soup.
Applesauce: Add fruit purees like applesauce in place of some of the oil or butter in your baked goods to add more vitamins and minerals to your dish.
Olive oil: Replace some of the butter in your dish with olive oil to add a dose of heart-healthy unsaturated fats.
Include Plenty of Herbs and Spices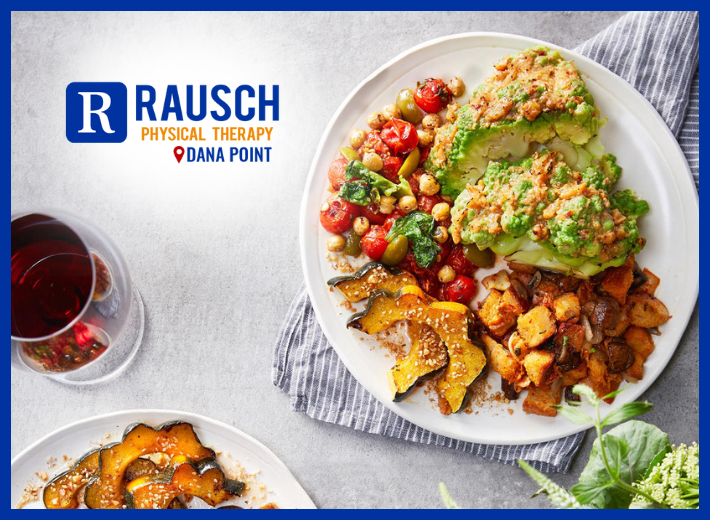 Herbs and spices may not stand out as a central player on your menu, but they can provide plenty of nutrients to your dishes. Adding fresh or dried herbs and spices to your dishes can elevate your recipes.
Not only do they provide a fresh and vibrant flavor profile, but they also increase the vitamins, minerals, and antioxidants in your meal. Here are some places where you could incorporate more herbs and spices.
Salad dressing: Make your own healthy salad dressing with oil, vinegar, garlic, and whatever herbs you want. Good choices include oregano, thyme, chives, and basil.
Stuffing: Create your own stuffing recipe by experimenting with fresh sage and thyme.
Vegetables: Increase the flavor of your vegetable sides by adding fresh herbs and spices such as parsley, chervil, fennel, coriander, dill, mint, sage, thyme, and rosemary.
Cranberry sauce: Spice up traditional cranberry sauce with warming spices like cinnamon and nutmeg.
Reduce Sodium
Sodium is essential for regulating blood pressure, muscle function, and your nervous system. However, many people consume more sodium than they need, which can lead to health problems like high blood pressure.56
Some brands of boxed and canned goods such as vegetables, broth, stuffing mix, gravy packets, broth concentrate, and other processed foods contain a lot of sodium. But making some of these popular ingredients from scratch can help reduce your sodium intake. This is especially important if your healthcare provider has advised you to follow a low-sodium diet.
Tips for Reducing Sodium
Make your own stock.
Use whole or dried herbs and spices instead of packaged blends.
Choose frozen or fresh vegetables instead of canned or rinse canned ones thoroughly.
Make your own biscuits and croutons.
Create your own simple salad dressings.
Make gravy from scratch.
Make your own stuffing.
Serve unsalted nuts and snacks.
Go for Whole Grains
An almost effortless way to add more nutrition to your holiday meals is to include plenty of whole grains. Whether in the bread you put on the table or the rice you serve on the side, choosing whole wheat or whole grain alternatives will boost the micronutrient and fiber content of your meal.
Whole grains provide more nutrition than their refined counterparts while helping balance cholesterol levels and blood sugar.7 Another way to add whole grains to your meal is to create sides that are centered around whole grains like brown rice, farro, barley, bulgur, millet, and quinoa.
Boost Your Dessert
Dessert is one of the most popular parts of any holiday feast. No matter your nutrition preferences, there's a dessert for you.
Popular ingredients in holiday desserts such as pumpkin, apples, berries, dark chocolate, and cranberries are all nutrient-dense and packed with antioxidants. Plus, including whole grain flour or oats can increase fiber and nutrient content as well.
Experiment with a few new recipes or adapt some old favorites. Either way, there are plenty of ways to offer up sweet sensations at your holiday gathering that everyone is sure to love.
Focus on Nutrient Density
Nutrient density is often touted as the key to a balanced diet. Not only do nutrient-dense foods help keep you feeling full and energized, but they also provide vitamins, minerals, fiber, and phytochemicals.
That is not to say you need to avoid treats or eliminate them from your holiday meal plan. Instead, incorporate nutrient-dense food into your meal to help keep your body supplied with what it needs to feel energized.
Make Use of Leftovers
Leftovers are one of the best parts of making a holiday feast. Turkey, chicken, and roasts are easily shredded and sliced to create healthy sandwiches using whole grain bread, or salads on fresh greens.
Or you could try creating a grain bowl with leftover squash or other root vegetables, whole grains, and protein of choice. And, don't forget to add in those fresh herbs and spices.
Leftover cranberry sauce or spinach dip can become a delicious sandwich spread while cooked veggies and proteins can come together to create wholesome, filling soups or casseroles. Add in some cooked whole grains for even more nutrients and fiber.
Are you ready to live your best life? When you choose PT, you choose more movement and better health. Time for a pain-free and pill-free life! Don't waste any more of your time in pain. Contact our team today at 949-276-5401 and join our Facebook community here.
---
Reference: [https://www.verywellfit.com/ways-to-make-your-holiday-meal-more-nutritious-5208789]