Employee Spotlight – Avrie Stoker, PT, DPT
November 5, 2019 6:46 pm / Category: Rx Massage
Rx Massage Therapist Avrie Stoker's niche area of expertise is a therapeutic massage. Avrie treats all sorts of issues, from chronic problems to something new that has just emerged through overtraining, accident, aging or surgery. Avrie loves to treat all clients in need of help! She enjoys treating lower extremities but finds that she is an expert with working on hip flexors and feet.

Where is your favorite place in the world:
The Sequoia National Forrest
If you were stuck on an island what one single thing would you bring with you?
A fishing pole
Three words that best describe you:
Funny, charismatic, talkative
---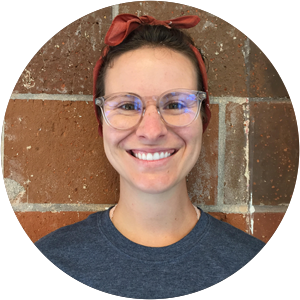 Avrie Stoker, PT, DPT
Let's talk! We are here to help. Give us a call for a complimentary consultation. We would love to meet you.
Did you know there's no prescription needed from a doctor to see us – but we will communicate your progress and treatment to your doctor if you'd like us too!
(949) 276-5401
---
Disclaimer — All the information that you find on our blogs and social media pages are for informational purposes only and are not intended to be used as your personal professional diagnosis, or treatment. Come and see us for your excellent, personalized care! https://rauschpt.net/