Coast to Canyon: Pedaling 700 Miles for Joan
March 11, 2016 7:17 pm / Category: Events


BY COLIN STOKES, ULTRA CYCLIST


"Grant me the serenity to accept the things I cannot change, the courage to change the things I can, and the wisdom to know the difference".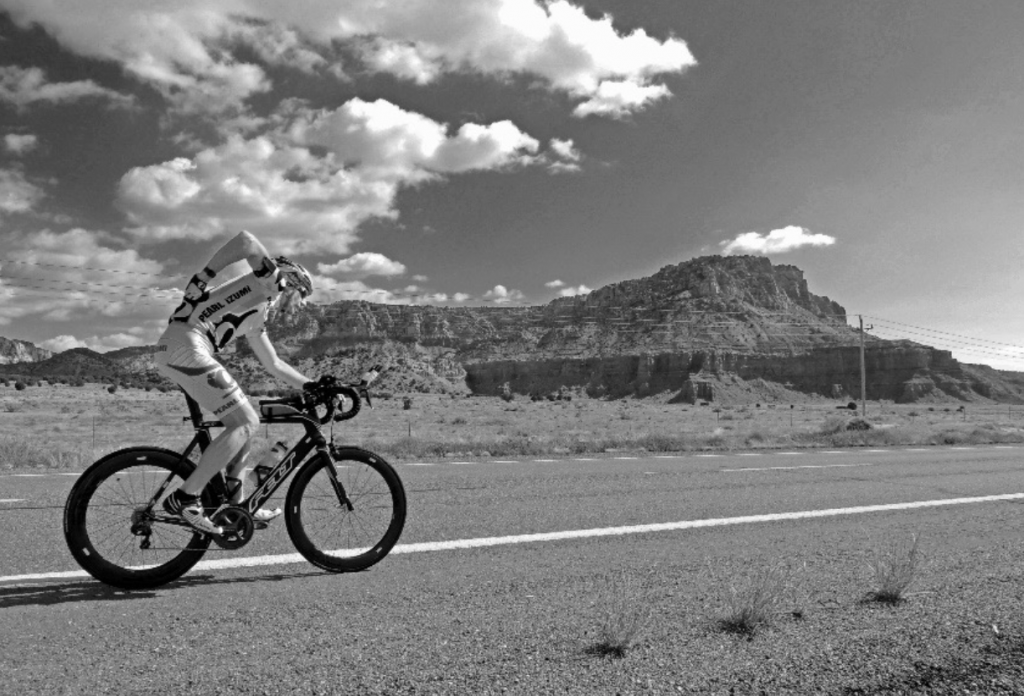 A mission statement for life, but often a difficult path to navigate. Having recently passed 50 years old, I still feel very much like an apprentice seeking that elusive wisdom to know the difference. As an endurance junkie and ultra-distance cyclist I seldom do things the easy way. I regularly find myself signing up for 500-mile bike races (sober.) I recently raced non-stop for 1,000 miles in Texas because—let's face it—what middle-aged man wouldn't want a T-shirt from an event called "No Country for Old Men?" And in 2013 I competed in the solo division of the 860-mile Race Across the West (RAW) from Oceanside, CA to Durango, CO, which follows the same desert and mountain roads as the mother-of-all endurance races: the 3,000-mile Race Across America (RAAM). RAW was an epic struggle through 125 degree temperatures in the Sonoran desert, sand blasting in the Navajo Nation, and frigid night-time temperatures across the high desert.
I ride my bike more miles in a year than many drive their car. I've climbed a million feet in 12 months and on the summer solstice plan to ride 40,000' in a day (and night.) I do these things not so much because I choose to; it's more a case of, "I have to." An addiction that must be satiated. Once the idea starts geminating in my head, there is only way to expunge it: give in to the inevitable!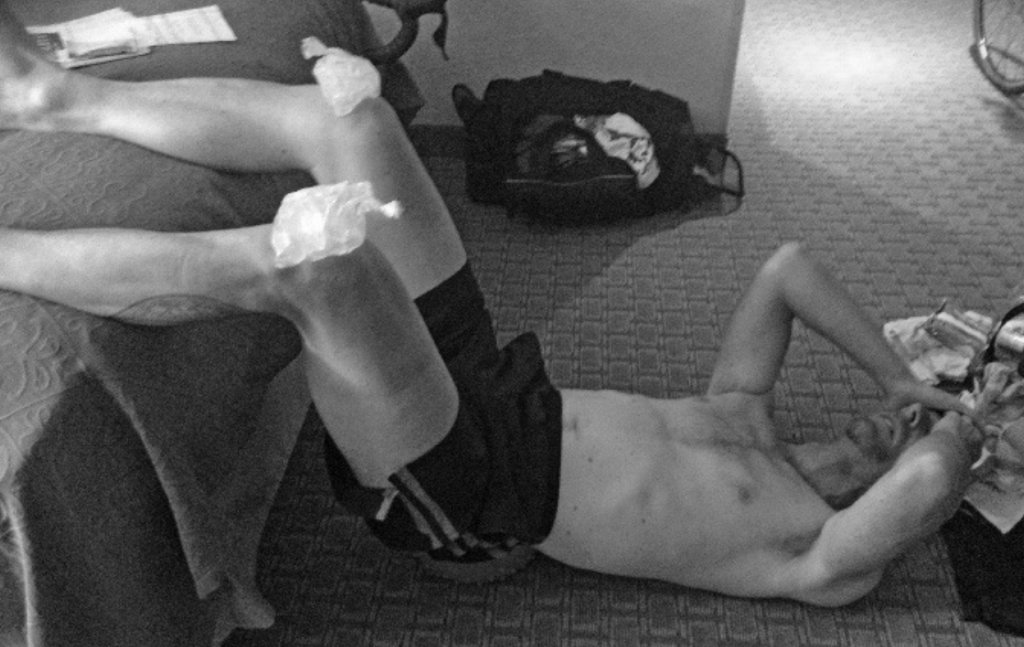 As a toddler, my Mum transported me everywhere by bike and later chaperoned me as I powered myself on two-wheels. I was 40 years old before I broke her cycling distance record for a day. It's her genes that power my passion for the bike on a never-ending geographical, physical and emotional journey.
Now on May 20, I'll be retracing my RAW steps. This time, instead of continuing east from Flagstaff, I will branch north to intersect the south rim of the Grand Canyon. It's been three years so I'm just a little wiser; I'm bringing along some friends to share the wind, and we'll be spending a few hours each night in hotels (instead of collapsed  in fetal position on the bed of my mini-van.) That said, this still won't be a picnic. We'll leave the pier at Oceanside, CA and ride 700 miles with almost 40,000 ft. of climbing; approximately 65 hours of riding coast to canyon. We plan to ride 300 miles the first day and then 200 miles the next two days. But, a plan is just a plan. If ultra racing has taught me anything over the years, it is to expect the unexpected and to roll with the punches that Mother Nature and the road throw in your direction.
Still, it's reassuring to know on this particular adventure I will have a heavenly V.I.P. watching my back.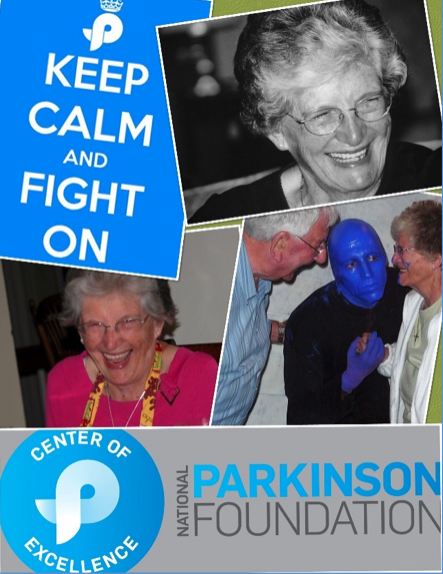 Mum lived in the tightening grip of Parkinson's disease for more than 15 years until she passed this last Christmas. She is the reason why I am making this epic little adventure—to raise awareness and funds for the National Parkinson Foundation. It seems only fitting that I use a bicycle to raise money on her behalf.
I am proud to support the National Parkinson Foundation (NPF) and Parkinson Canada and their mission to help people with Parkinson's live their best lives now until there is a tomorrow without Parkinson's. I have raised almost $6,000 in a month, and I am aiming for a total goal of $15,000; that's $21 per mile, or approximately 5 cents per pedal stroke. Donations can be made directly to NPF at the Joan Stokes Memorial Team Hope Fundraising Page.
We are who we are. A product of nature and nurture. We cannot escape our genes, and why would I want to? Pedaling for a cause just makes the adventure that much sweeter!