May Wellness Workshop: Does Your Bike Fit?
May 2, 2016 7:50 pm / Category: Wellness Workshop

Does Your Bike Fit? How to Be More Comfortable on Your Bike

[framedbox][one_third]
When
Wednesday, May 25
7 – 8:30 PM
[/one_third][one_third]
Where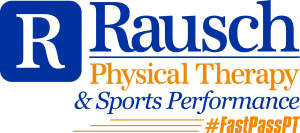 28202 Cabot Rd. Suite 150
Laguna Niguel, CA 92677
[/one_third][one_third_last]
Cost
$15 per person
[button link="https://clients.mindbodyonline.com/classic/ws?studioid=18756&stype=-106&sView=day&date=05/25/16″ size="small" color="blue" align="center" target="_blank" ]SIGN UP NOW[/button]
[/one_third_last][/framedbox]
The May Wellness Workshop features Dave Jordaan, a licensed USA Cycling Level 1 Coach and the Head Coach of the UC Irvine Cycling Team. Dave has coached professional, elite and amateur athletes of all levels, including many collegiate, state, national, international, Olympic and World podium champions; and on May 25 he will be visiting Rausch PT to teach you how to be more comfortable on your bike.
Participants will:
Hear in-depth explanations about proper bike fit from Dave Jordaan, USA Cycling Level 1 Coach
Learn how to avoid pain from the three points of contact (saddle, pedal and bars)
Learn about the best saddle, pedal, and bike fit options
Understand the importance of matching your bike to you and your riding style

Come join us for a night of interactive learning where you will learn how to out ride the competition and have more enjoyable, pain-free rides!
 [button link="https://clients.mindbodyonline.com/classic/ws?studioid=18756&stype=-106&sView=day&date=05/25/16″ size="small" color="blue" align="center" target="_blank" ]SIGN UP NOW[/button]