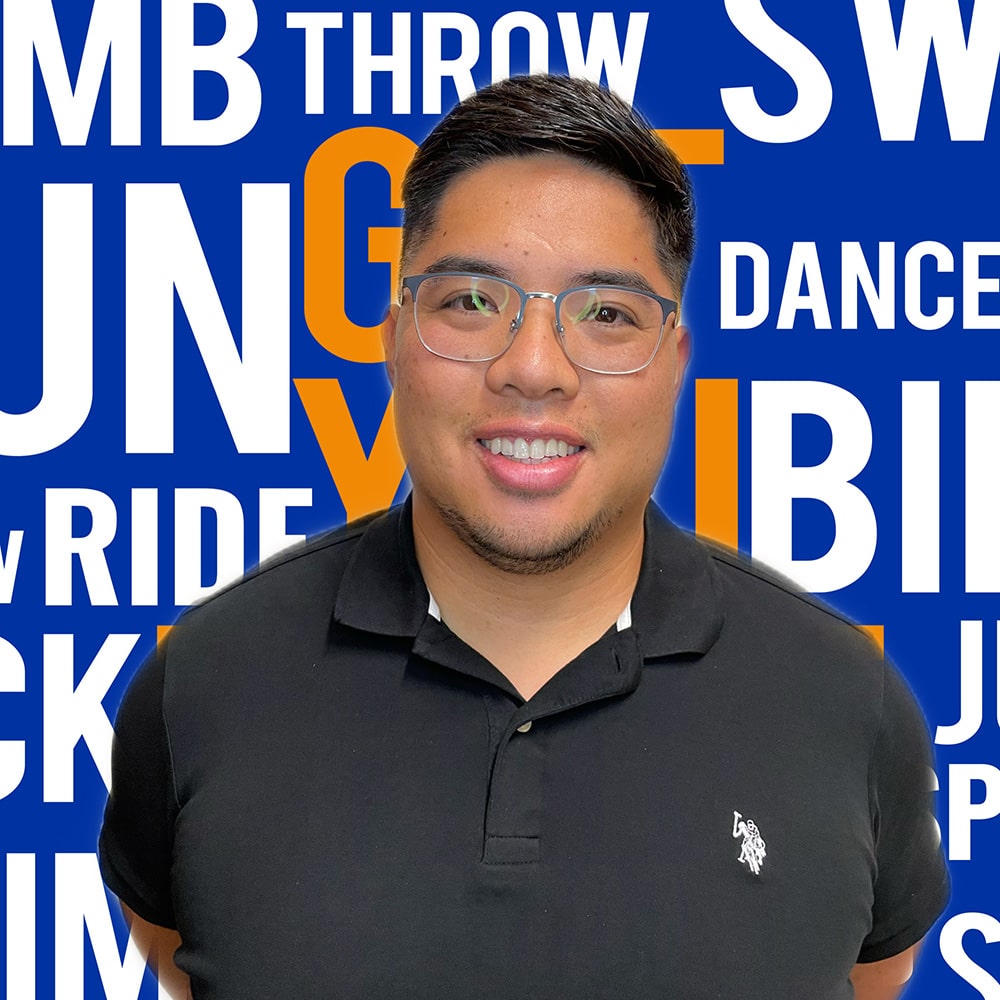 Dr. Reggie P.
PT, DPT
Specialties
DPT from University of St. Augustine for Health Sciences (2019)
B.S. Pre-PT Kinesiology from San Diego State University (2014)
Specialties
Applied Functional Science Trained (2020)
Postural Restoration Institute training in Myokinematic Restoration (2021)
Get to Know
Dr. Reggie
Dr. Reggie's story is a bit different, only because his  journey does not involve the "I was a patient just like you story." Reggie actually never had a traumatic injury that forced him to seek professional help from a physical therapist. Instead, his expertise comes from building upon the foundation he establishes with his patients, on Day One. Reggie believes that your physical therapy experience is more than just exercises, but it's also how you connect, the professional yet hand-in-hand relationship, and the drive to collaborate – he believes that those will be the defining moments where you can feel your potential.
Dr. Reggie grew up in San Diego, CA. Through his experiences thus far, he has learned to make the most impact by first connecting with the people he meets. Reggie has been molded by the multitude of people he has met in his life, from his multiple moves as a military kid, his recent service as an Air Force Reserve cargo specialist, his athletic career as a football and track and field, and to now as a Trabuco Hills High School Track and Field coach and Rausch Physical therapist. Reggie hopes to be that same influential person in your life, as well.
When not treating patients Reggie enjoys taking his wife on fun dates that his patient's recommend, finding restaurant gems around the world, and he also enjoys coaching track and field and going for road cycling trips. Reggie is also a huge Chargers fan! #BoltUp