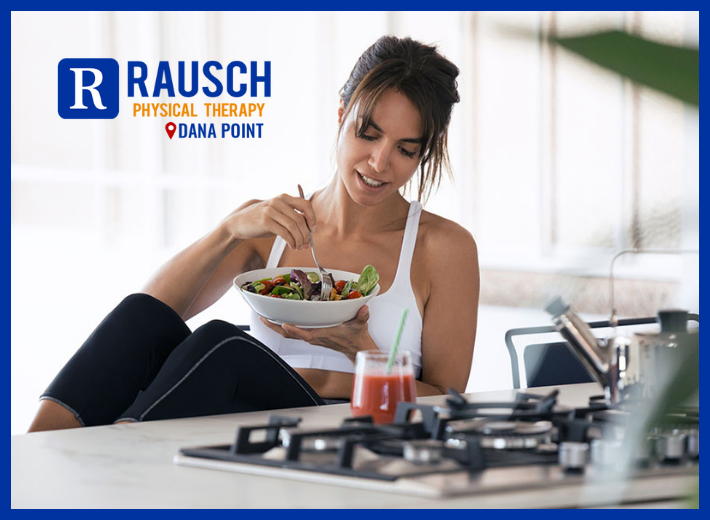 Sore muscles are one of the less pleasant side effects of exercise. Depending on the type and intensity of the workout, muscle soreness can be painful — although sometimes also satisfying! Proper nutrition plays a major role in helping your muscles recover. Learn about food and drink that can help relieve the soreness a tad more quickly. Remember, we also offer Rx Massage, with experts who understand the body and can help with your recovery and support your PT treatments. 
It's important to stretch, warm up, and cool down if you want to avoid or relieve sore muscles the day after your workout. But don't forget that proper nutrition also plays a major role. Which foods and drinks relieve sore muscles?
7 FOODS AND DRINKS FOR SORE MUSCLES
1. BEETROOT
Drinking 250 ml of beet juice right after an intense workout can reduce muscle soreness. Beets are rich in antioxidants and phytonutrients. How about a red beet smoothie after your workout? It promotes muscle regeneration.
Ingredients for one serving:
75 g red beets (pre-cooked)
1 apple
thumb-sized piece of ginger
150 ml carrot juice
Directions:
Chop the beet and apple into chunks.
Peel the ginger.
Add all ingredients to a blender and purée until smooth.
2. CAFFEINE
An espresso before your workout can improve performance. But is caffeine good for sore muscles, too? Studies show that athletes are less prone to suffer from muscle soreness and aches post-workout when drinking caffeine before their training.
3. SOUR CHERRIES
Relieve sore muscles by drinking 1.5 oz of cherry juice both before and after your workout. Thanks to the juice's anti-inflammatory effects and antioxidants, your muscles will recover more quickly.
4. GINGER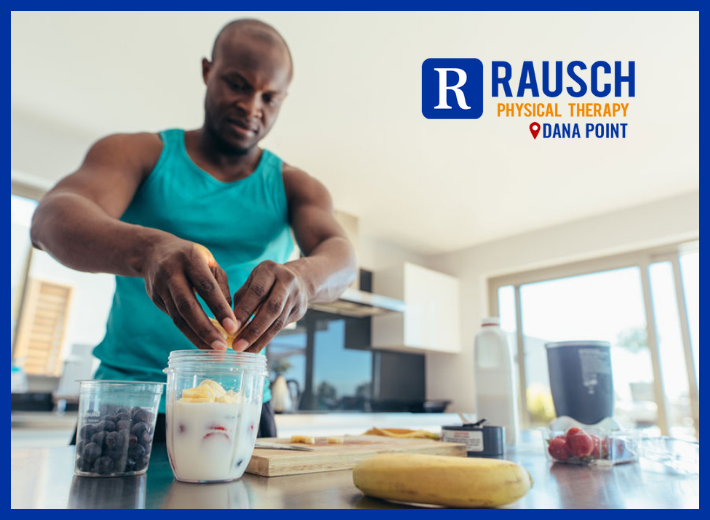 Ginger has anti-inflammatory properties. The effects of gingerol, the active component responsible for the sting, are similar to those of the active agent contained in aspirin. If you eat ginger regularly, especially on days you work out, you can reduce muscle soreness.
5. TOMATO JUICE
The carotenoids in tomato juice can prevent muscle soreness. Drink this before your workout.
6. FISH
The omega-3 fatty acids contained in fish promote muscle recovery and healing.
Good to know:
Do you follow a vegan diet? order to prevent a deficiency in omega 3 fatty acids, you should add supplements to your diet. These days you can find plant-based dietary supplements derived from algae. Check with your doctor or nutritionist.
7. GREEN TEA
The phytochemicals in green tea (polyphenols) stimulate blood circulation, which has a positive influence on muscle regeneration. This is a great drink for sore muscles.
IN SUMMARY
After a tough HIIT workout or a long run, it's not unusual to experience muscle aches. Include these foods and drinks in your meals and snacks to relieve sore muscles. Don't forget to take a day off if you're in a lot of pain. Or, focus on a different muscle group. Your muscles need time to recover.
Let us help you reach your maximum potential. Our team combines innovative performance technologies with our expertise in human mechanics to help you become better, stronger, and more competitive. Contact our experts today at 949-276-5401 and join our Facebook community here.
---
Reference: [https://www.runtastic.com/blog/en/sore-muscle-recovery/]