Client Spotlight: Todd Clarke
June 30, 2016 6:24 pm / Category: Client Spotlight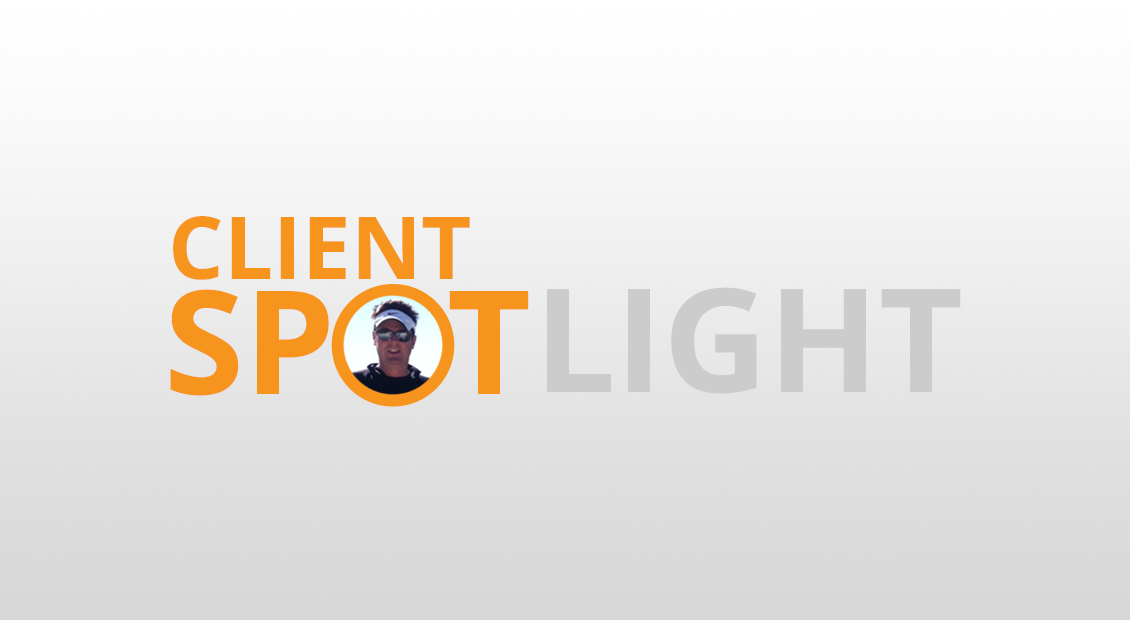 After falling from 14 feet in the air, Todd Clarke was quite lucky to be alive. It was the following series of happenstance that led Todd to his perfect physical therapist, and with that a renewed appreciation for his body and its wellness.
On December 3, 2015, Todd Clarke was hanging Christmas lights on the roof of his Laguna Niguel home when an ill-fated step sent him plummeting to the ground. Luckily Todd survived, however he did suffer a concussion, tears in his shoulder, and about 30 bone fractures in both wrists and thumbs, face, skull and spine. After surgery and an eight-day stay in the hospital, Todd, a husband and father of two, was just grateful to be home in time for Christmas. Still, the accident left him unable to drive or go back to work as a teacher and multi-sport coach, and all together Todd was on disability for five months.
At about six weeks after his accident, Todd started physical therapy out of his orthopedic doctor's office, focusing on treatment to restore function in his hands and shoulder so he could begin to take care of himself again. However, as time went on the nature of Todd's true injuries became more apparent and unpredictable, and his focus shifted from his obvious hand and wrist injuries to the pain and stiffness in his neck and back. He also began experiencing vertigo, as the concussion he suffered caused lingering issues in the form of BPPV. Todd says that the "ever-changing landscape" of his injuries required a change in PTs, since his previous PT didn't have a neck or back specialist on staff.
So, as soon as his hand and wrist function improved, Todd hopped on his computer to research local physical therapy clinics, which is when he stumbled upon Rausch Physical Therapy & Sports Performance. With seven physical therapists on staff, Todd had a 14% chance of being matched with Ashley Heller, MPT, but Todd says he's glad he wound up on her table by happenstance.
It was seemingly an innate connection that led the two down a path of discovery littered with fun coincidences: Ashley had attended sixth grade at the same school where Todd was a fifth grade teacher; both attended UCSD and have a passion for surfing; they even share the same birthday!
"If Ashley was not friendly and thoughtful, we would have never had the conversations that led us to discover these wonderful connections," Todd said.
Fueled by their fateful bond, these two kindred spirits have been hard at work to get Todd back to 100%, although with the multitude of his injuries Todd says this will likely take at least a year to fully recover. However, Todd has made great progress in just a short time; in the two months since starting treatment with Ashley, Todd says he hasn't had any dizziness or balance issues from BPPV, which has allowed him to do what he loves most: spending time with his wife and two children. Todd is also back to doing most of the activities he enjoys, such as golfing, surfing, hiking, playing guitar and volleyball—and yes—even doing a few handy projects around the house.

"The best part [of PT at Rausch Physical Therapy] has been seeing positive results in my body and awakening the desire to be physically fit again," he said. "Ironically, I am more active and feel healthier than I have in 10 years."
In the end, Todd is lucky he survived his fall, it was chance he was matched up with his PT Ashley, and we're very fortunate to have him as a client and to be a part of his recovery written in the stars.
"Heaven forbid it, but if I ever need PT again, Rausch PT will be the first place I go and I'll look forward to going… as strange as that sounds."