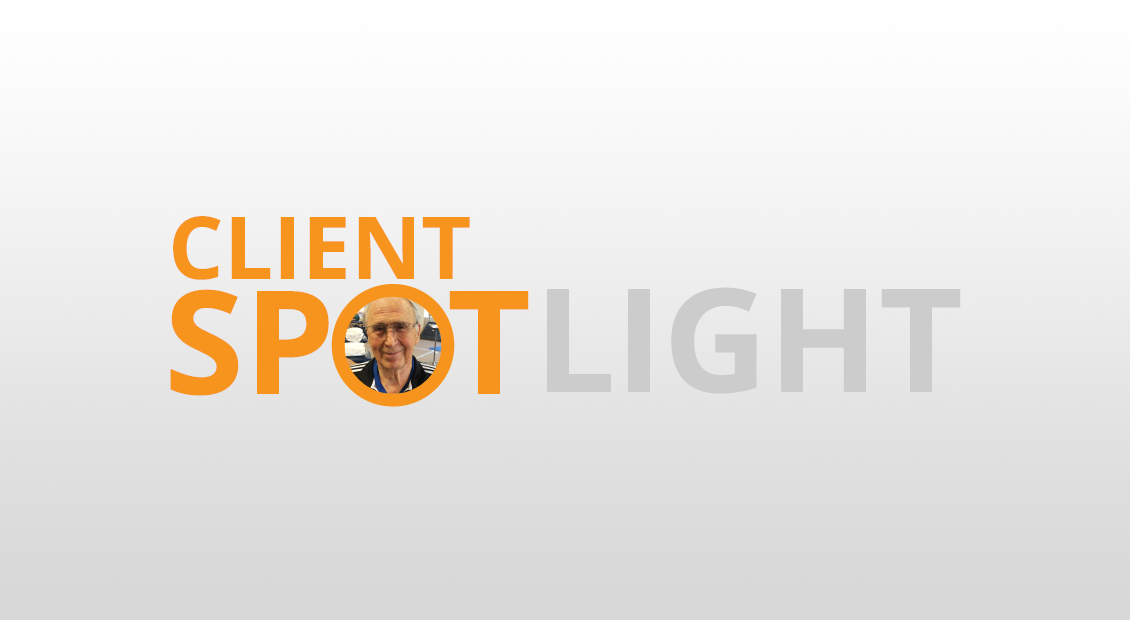 Rausch Physical Therapy & Sports Performance client Ken Dewhirst is gearing up for the comeback of his life. But to be the best, he needs to feel his best first.
"I need to be faster, stronger to be number one." – Ken Dewhirst
Ken Dewhirst wants you to know that he can get around just fine, thank you very much. At 83 years old, Ken's here at physical therapy for one reason only: so he can be number one.
Laguna Niguel-resident Ken is currently ranked in the Top 20 in the USA Table Tennis (USATT) Ratings for Men 80+. Ken was rated number four in the country but was sidelined by injury last year. However, Ken has recently made moves to start his climb back to the top, and his first stop? Rausch PT.
"I'm here because I want to up my level and get better so I can be the best in my age group," Ken said. "I need to be faster, stronger to be number one."
Ken grew up playing tennis, excelling in high school but eventually gave it up to focus on his college education. He and Rosemarie, his wife of 57 years, spent their days working, raising their children, and traveling the world. But when Ken retired at the age of 60, he knew he had to find something new to keep his mind and body active.
After doing a little research, Ken came across table tennis. He decided to give it a shot… and ranked in his very first tournament. Ever since then, Ken has been working with famous coaches and beating opponents half his age, all the while moving up the ranks.
"His goal was to reach the middle of the rankings of all age groups," biggest fan/critic Rosemarie said. "Well, he did that. So now we need a new goal."
So what's next on the list for this octogenarian? Dethrone the new kid on the block. At a spry 80 years old, George Braithwaite recently moved into the 80+ group, which has Ken chomping at the bit for a chance to prove himself. Ken says that while George plays at a higher level than him, he has to try.
"[George] is good. I'll need to play a faster game against him."
To get there, Ken knows he has to strengthen his knee to have any chance of beating the champ. He's only visited Rausch Physical Therapy & Sports Performance a couple times so far, but he says he's confident that his physical therapist Dustin is going to get him off the table so he can get back to the tables.