Client Spotlight: Chris Powers
June 8, 2015 11:48 pm / Category: Client Spotlight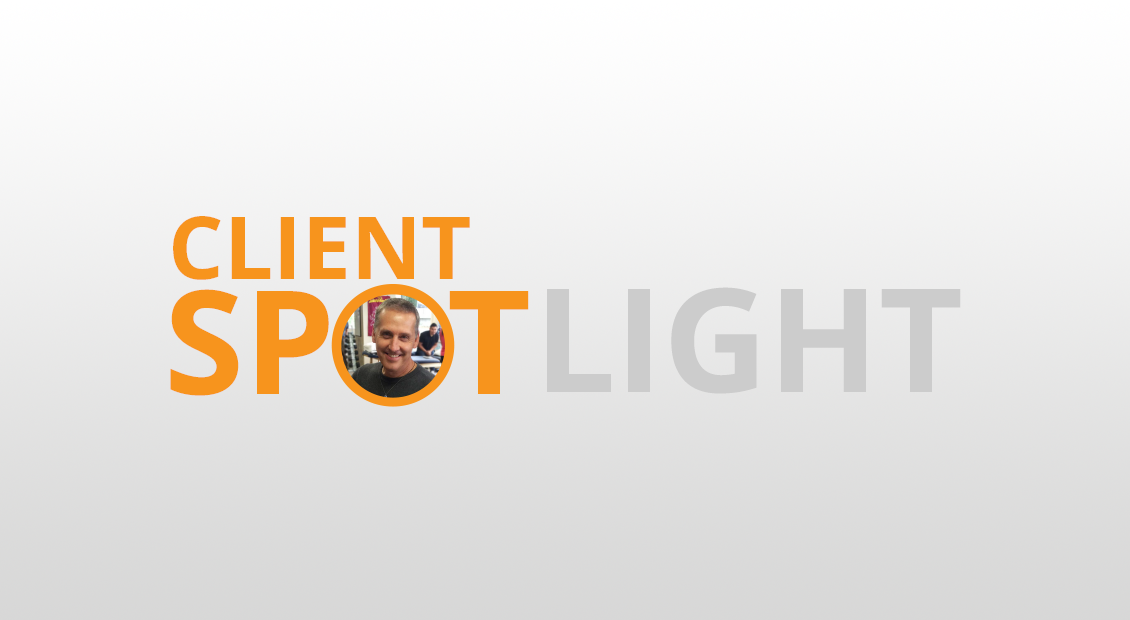 You never plan on ending up in the emergency room on your morning commute, but as Rausch Physical Therapy patient Chris Powers knows, you can't plan for much in life.
Last September, Chris was on his way to work when a drunk driver slammed into his car, sending it flipping across the freeway until finally coming to a rest, upside down, blocking the I-5 freeway at 3:30 a.m. The other driver was arrested at the scene, and Chris was transported to the hospital with a possible C-5 fracture.
Luckily, Chris survived the crash with "only" some soft tissue damage to the neck, head and back. Though, if you ask him, the worst injury he sustained was terrible pain from his wrist to elbow—an utter tragedy for a guy who's played the drums since he was 10 years old.
As life would have it, Chris was set to play a gig at a bar with his 80's/90's cover band One Hot Mess just one week after his accident. Determined to still rock it, he did his best to ignore the pain that made sitting at his drums nearly impossible and managed to bang out what simplistic patterns his injured arm could muster.
"I remember popping a ton of Advil before and after the show," he said. "I was stressed out knowing that if I don't get this arm fixed, I'm probably looking at having to hang up the sticks and find another drummer for the group."
So, after barely getting through that set, Chris set out to find a physical therapist who could help get him back into rockstar shape. On a recommendation from a co-worker he decided to give Rausch PT a try, with high hopes but low expectations ingrained from past PT-experiences.
However, Chris says that after working with Lyndsay for just a few months, the pain in his arm was gone. Now, less than a year later, he'll be back up on stage this Saturday—this time at the House of Blues in Anaheim.
"I'm where I'm at today thanks to Lyndsay. Her course of treatment and plan of action—designed by her and enacted upon by the aides—has given me the ability to feel better and do the things I loved prior to my collision."
Like so many of our patients, Chris and his wife, Jeanine, also love running and hiking. While he jokes that he hasn't yet crossed over into the ranks of "those who believe there is something good in running full marathons," Chris also came into our clinic with the goal of lessening the pain in his neck and back so he could return to participating in 10K's and Half-Marathons.
After some tissue work with his PT Lyndsay, a few sessions on the Alter-G Anti-Gravity Treadmill, and a great exercise program led by his aide Ciena, Chris says he's back to normal. He and Jeanine have even registered to run the Zion National Park Half next year.
"I love drumming, I love running, and I love not hurting!" he said. "I have gone back to all of my passions since my treatment at Rausch PT. Lyndsay, thank you from the bottom of my heart for helping me get through what I needed to get through. My drums thank you, too!"