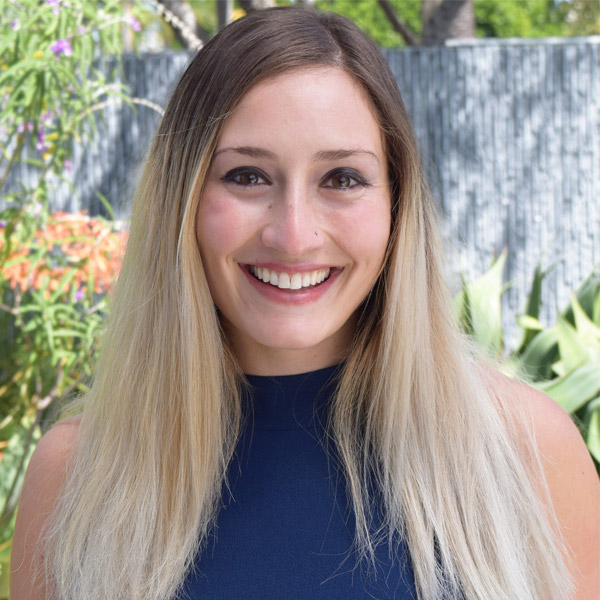 MORGAN MYMON
PT, DPT
Bachelor of Science Degree, Kinesiology, San Diego State University
Doctor of Physical Therapy, University of Southern California
Specialties: Neurologic disorders; orthopedic impairments, pelvic health dysfunction
Dr. Morgan Mymon is an Orange County native with an extensive background in health and wellness, fitness, and kinesiology.
Dr. Mymon graduated Suma Cum Laude from San Diego State University with a Bachelor of Science degree in Kinesiology. While at SDSU she worked on several research projects, even conducting her own research study on injury/re-injury rates in high school/college-level female cheerleaders to determine how to best "prehab" this population. Following her graduation from SDSU, Morgan went on to pursue her Doctorate in Physical Therapy degree from the University of Southern California, which is consistently ranked as the top physical therapy program in the nation.
While pursuing her doctorate degree, Dr. Mymon completed clinical rotations at Sharp Rees-Stealy, USC Physical Therapy Associates, Kaiser Permanente, UCI Medical Center, and several sports medicine and orthopedic clinics. She's worked in a variety of clinical settings, including outpatient orthopedics, sports medicine, men's/women's pelvic health, and neurological and inpatient ICU and rehabilitation.
Dr. Mymon does not rely on a cookie-cutter approach when treating her patients; instead, she focuses on developing a treatment plan that is specific to her patient's goals, hobbies, fitness level, and lifestyle. She enjoys working with patients of all ages and activity levels, with a special interest in treating patients with neurologic disorders, orthopedic impairments, and pelvic health dysfunction. Dr. Mymon's main goal is to help her patients leave physical therapy equipped with the knowledge and skills to prevent re-injury and improve their quality of life.
In her free time, Dr. Mymon enjoys hiking, camping, traveling, dancing, exercising, and making people laugh. She also teaches group fitness classes, equipped with the knowledge to prevent injury, cue sound body mechanics, and provide modifications to keep her students moving at their best.