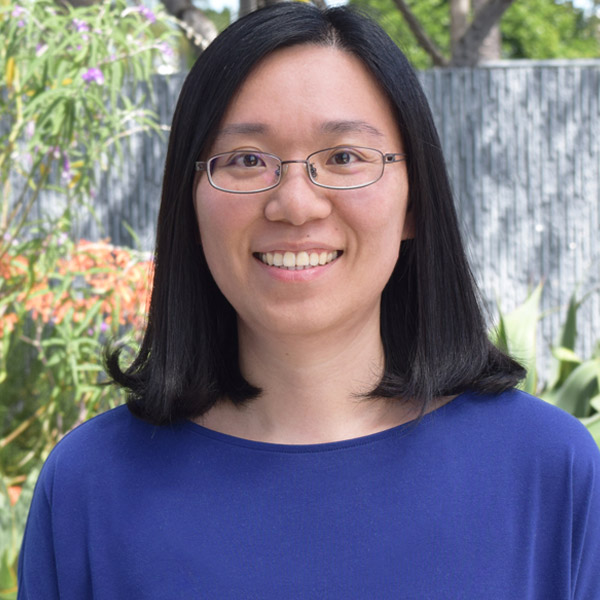 Dr. Yvonne H.
PT, DPT, CLT, CKTP, CEAS
Bachelor of Science Degree, Kinesiology, California State University, Sacramento
Doctor of Physical Therapy, University of St. Augustine for Health Sciences, San Marcos
Certified: Lymphedema Therapist; Ergonomic Assessment Specialist
Specialties: Pelvic health dysfunction; Lymphedema (manual lymphatic drainage and compression bandaging); craniofacial work; visceral manipulation
Fluent in Chinese Mandarin and Taiwanese
Dr. Yvonne Huang's journey to a career in physical therapy started with her experience battling her own injuries during years of professional dance training in Taiwan. In 2008 she completed her undergraduate degree at California State University, Sacramento with honors in Kinesiology, then went on to obtain her physical therapist assistant (PTA) degree at Sacramento City College. After three years of working as a PTA, she decided to pursue her Doctor of Physical Therapy degree. While continue working part-time as a PTA, Dr. Huang completed and graduated with honors from University of St. Augustine for Health Sciences, San Marcos.
Unfortunately, chronic injuries and a shortage of physical therapists in Taiwan ended Dr. Huang's dance career. Now, she is passionate about helping people return to the activities they love, so her patients do not have to suffer through the same regrets she has experienced. From her personal experience with injuries, Dr. Huang understands how pain, fear of injury, and inability to participate in the things you love can negatively affect your quality of life. As a physical therapist, she believes that taking the time to listen to patients is crucial for developing specific treatment plan to help them reach their functional and personal goals.
Dr. Huang values education and continues to advance her knowledge and manual skills in order to provide the highest level of care for her patients. Inspired by her experience with oncology patients, Dr. Huang has dedicated her time to specializing in lymphedema management. With her special interests in women's health and pelvic floor dysfunction, TMJ, visceral and neural mobilization, she plans to pursue a specialization within physical therapy in this realm in the future. On a personal note, Dr. Huang enjoys traveling, spending time with her family, and baking and cooking.