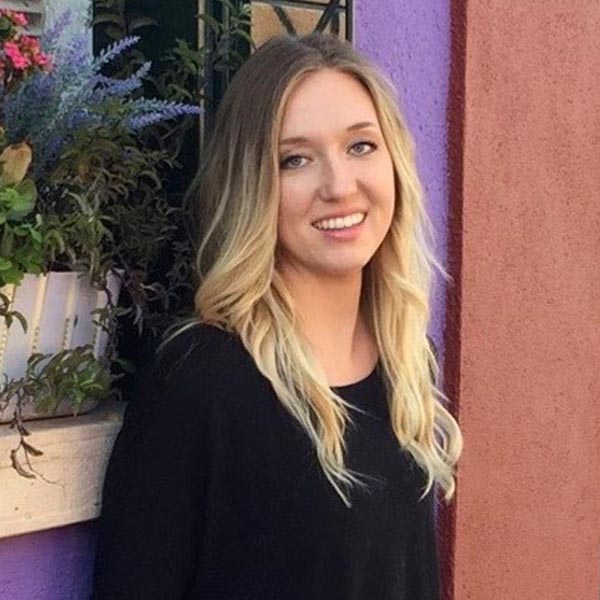 Dr. Amber K.
PT, DPT
Bachelor of Science Degree, Human Physiology, Minor in Psychology, University of Oregon
Doctor of Physical Therapy, Chapman University
Specialties: Pelvic health dysfunction, low back pain, orthopaedic impairments
Dr. Amber Kramer was born and raised in Oregon and graduated high school at the top of her class as Valedictorian. She then went on to develop her passion for physical therapy during her study of the human body at the University of Oregon. After graduating cum laude with her undergraduate degree, she made her way to Orange County after deciding to pursue her Doctorate in Physical Therapy at Chapman University.
During her time in graduate school, Dr. Kramer completed a wide variety of clinical rotations including outpatient orthopedics, pelvic health, cardiorespiratory rehabilitation and ICU. She even had the opportunity to live in Italy and treat patients in an in-patient rehabilitation facility at Ospedale Villa Pineta in Pavullo nel Frignano MO, Italy.
Dr. Kramer never fails to be amazed at the extent to which the human body is interconnected, and aims to assess and treat each patient with an individualized approach, treating each person as a whole. She also ensures thorough patient education during each treatment session in order make certain that each patient understands their own dysfunction and strategies to maintain progress after the conclusion of physical therapy. Dr. Kramer enjoys applying her knowledge, experience, and personability when treating low back pain, as well as men's/women's pelvic health and dysfunction at all levels.
In her free time, Dr. Kramer enjoys hiking, walking her dog, exercising, socializing with friends, Disneyland, spending time at the beach, and teaching indoor cycling.