Physical Therapy Aide
Do you have a background in healthcare/fitness? Do you enjoy working one-on-one with people and helping others? If so, Rausch Physical Therapy & Sports Performance has an incredible opportunity to advance your career!
We are a progressive Physical Therapy clinic and Wellness Center in South O.C. that rehabs and retrains active patients of all backgrounds and ages. We've assembled an elite team of the best and brightest individuals possible, and we're currently looking for new Physical Therapy Aides to add to that team.
Job description:
Position: Physical Therapy Aide
Time-Frame: Immediate hire
Location: Dana Point
Clientele Overview: Our active clientele is a mix of post-surgical, sports, and orthopedic patients
The position also includes:
Rausch PT Perks (Race reimbursement, subsidized massage therapy and fitness training
JOB DUTIES:
Assist Physical Therapists
Lead patients through exercise programs
Administer appropriate modalities
Maintain an efficient and clean work environment
JOB QUALIFICATIONS:
We are looking for a caring, enthusiastic, friendly, knowledgeable applicant who is passionate about the field of physical therapy, healthcare and/or sports and loves to interact with and help people.
Candidate MUST HAVES:
Degree (or current student) in Kinesiology, Pre-PT, or Exercise Physiology
Outgoing personality
Ability to lead and instruct others in a professional and friendly manner
Ability to work in a fast-paced environment
Other qualifications include:
Team player
Great time management
Self-motivated
HOW TO APPLY:
Email us your cover letter and resume (PDF) today to see if you are qualified to be a part of our team.
COMPANY HISTORY:
At Rausch Physical Therapy, we strive to be innovators in the fields of physical therapy, healthcare and wellness. We are in our 15th year of practice and currently treat 18,000+ patients a year. Our facility in Dana Point currently houses three PTs, one PTA, two massage therapists, with modalities such as cupping, graston, cold laser, blood flow restriction bands and cervical traction. We specialize in dynamic hands-on therapy with specific therex programs and exceptional customer service. Learn more at rauschpt.net.
Our Clientele includes patients from 8 to 80 years old who live active, on-the-go lifestyles. Some of our patients compete in IRONMAN triathlons and others chase their kids around or walk the harbor for exercise; the common denominator here is that we are ALL active people (staff included)! By offering the highest quality physical therapy and latest scientific and technological advances, Rausch PT has earned its reputation as the go-to clinic for Orange County triathletes, runners, swimmers, cyclists and other endurance athletes. We provide a fun and challenging environment with high opportunity for professional growth and advancement.
Job Types:
Full-time, Part-time
Salary:
$15.00 – $15.50 per hour
Benefits:
Employee discount
Flexible schedule
Medical specialties:
Orthopedics
Physical & Rehabilitation Medicine
Schedule:
Day shift
Monday to Friday
Night shift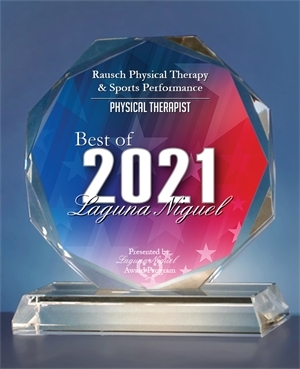 Laguna Niguel
Dana Point
Laguna Hills
Apply Now!