Calling all current patients, past patients, friends, family and our entire community of support! Rausch PT is turning 13 🎉1️⃣3️⃣🎈 We wouldn't be where we are today without you all, so please come celebrate another amazing year and join us at our Annual Anniversary ¡Fiesta!
We'll have a taco cart and margarita truck (plus a few other fun surprises 😉) here at the clinic from 5:30-8:30 PM, and since it's Tuesday night that means you can also join our Tuesday Night Run crew before stuffing your face! Families & kids welcome.
Please RSVP here to let us know you're coming by… we'd love to see you!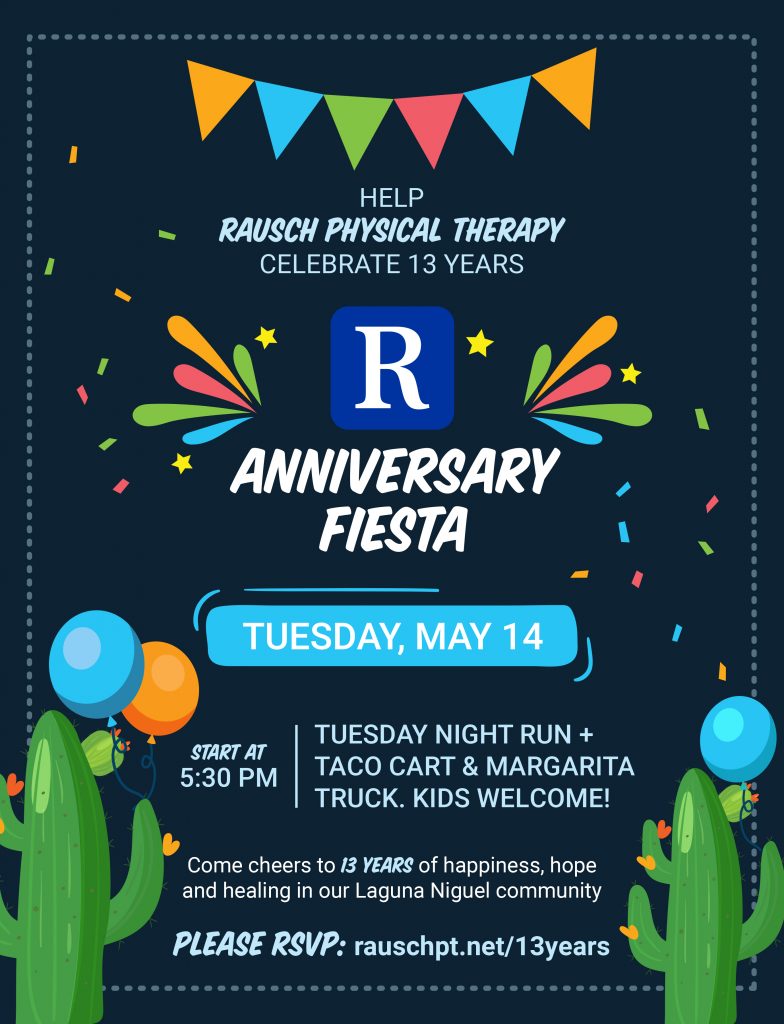 Let's talk! We are here to help. Give us a call for an initial evaluation and assessment. We would love to meet you.
Did you know there's no prescription needed from a doctor to see us – but we will communicate your progress and treatment to your doctor if you'd like us too!
(949) 276-5401
Disclaimer — All the information that you find on our blogs and social media pages are for informational purposes only and are not intended to be used as your personal professional diagnosis, or treatment. Come and see us for your excellent, personalized care! http://rauschpt.net/