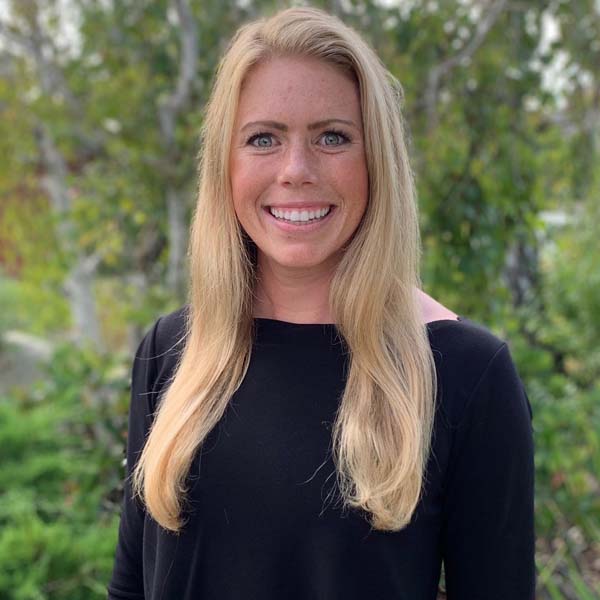 Dr. ALLISON PARIS
PT, DPT
Bachelor of Science Degree, Exercise Biology, University of California Davis
Doctor of Physical Therapy, University of Saint Augustine for Health Sciences
Specialties: Orthopedic impairments, pelvic health dysfunction, pediatrics
Dr. Allison Paris, PT, DPT, is a Southern California native; growing up in Solana Beach, she was surrounded by active lifestyles and water that fueled her love for the sport of swimming. She swam competitively for over 15 years, and was fortunate enough to earn a scholarship to the Division 1 program at the University of California Davis. From there, she pursued her Doctorate of Physical Therapy and graduated with honors from the University of St. Augustine for Health Sciences which is known for their emphasis on manual therapy. Dr. Paris' strong manual skills and extensive knowledge in strength, resistance, and sport-specific training allow her to excel in rehabilitating patients with a variety of diagnoses.
Dr. Paris has an array of experience within the realm of physical therapy including inpatient rehabilitation, outpatient orthopedics, outpatient pediatrics and women's pelvic health.
In her practice, she treats each patient as an individual and not just by their diagnosis. She strives to have her enthusiasm shine through her techniques while emphasizing education and being a motivating presence for her patients. Dr. Paris is passionate about helping patients achieve their goals by addressing them holistically and challenging them to succeed in all aspects of their health.
Outside of work, Dr. Paris enjoys going to the beach, exploring new places and hiking with her husband and dog.