Benefit from the highest quality, specialized, individual care.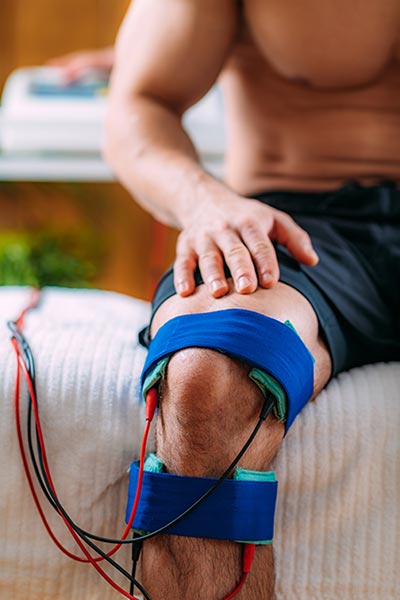 VIP Physical Therapy — Nothing Compares
Step into a physical therapy experience like none you have had before. Receive top-notch, expert attention, the best innovations, prescribed movement, and hands-on care. Welcome to a uniquely different approach — for a uniquely different you.    
Enjoy the flexibility of spending 30, 45, or 60 minutes one-on-one with a PT that includes specifically targeted exercises and innovative modalities as needed (cups, scraping, BFR, cold/heat, etc.) that expedite training, healing, rehab, and overall wellness. Get private sessions, extended time, and individualized VIP treatment. Build a bond and relationship of trust, consistency, and ongoing support with a dedicated PT. 
Exclusive Care, Exclusive Results
This premium service is ideal for athletes wanting or needing customized sport-specific training or patients recovering from surgery requiring more manual attention and time. Competitors on a deadline for an event or looking to achieve a milestone, or people wanting comprehensive care to address chronic pain. Individuals wanting multi-targeted conditioning — all with top-notch service, significant professional education, and a faster path to success.  
Treatment, training, exercises, and therapy that is highly specific and customized to your goals. Laser focus on you and your needs within extended timeframes. Leave each session feeling the difference and improvement from when you arrived. Enjoy faster results from longer, targeted sessions, extra attention, and optimized plans and programs.
Experience the Power of Premium PT 
This VIP service transcends the scope of what insurance covers. We book self-pay appointments for this premium experience. 
The Premium PT Experience gets you the one-on-one care you truly deserve. HSA plans accepted!
Premium PT Experience Pricing
Pelvic Evaluation(60 mins) – $200

Pelvic Follow up (60 mins) – $200

Pelvic Follow Up (45 mins) – $175

Pelvic Follow Up (30 mins) – $133
Wellness Member Pelvic Evaluation (60 mins) – $183
Wellness Member Pelvic Follow Up (60 mins) – $183
Wellness Member Pelvic Follow Up (45 mins) – $157
Wellness Member Pelvic Follow Up (30 mins) – $123
Ortho Evaluation (60 mins) – $167
Ortho Follow Up (60 mins) – $167
Ortho Follow Up (45 mins) – $133
Ortho Follow Up (30 mins) – $97
Wellness Member Ortho Evaluation (60 mins) – $153
Wellness Member Ortho Follow Up (60 mins) – $153
Wellness Member Ortho Follow Up (45 mins) – $123
Wellness Member Ortho Follow Up (30 mins) – $89